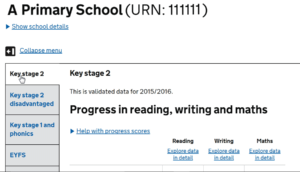 Governors need to have a clear understanding of performance data to enable them to challenge and support school leaders. This workshop is suitable for all governors, but especially those who take a lead on data.
Facilitators: Cathy McKenna, Secondary Schools Link Adviser and Catherine Harwood, Primary Schools Link Adviser
To book your place please complete this form.