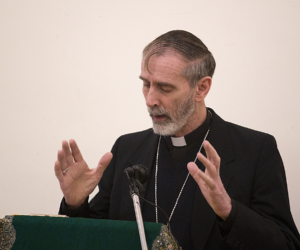 Head teachers, teachers and chaplains from schools across Essex and East London attended a Year of Mercy event at Brentwood Cathedral on Thursday 14 January. The session was facilitated by Bishop Alan Williams, Bishop of Brentwood, and featured the launch of Meeting the God of Mercy, an accessible and practical guide for schools and parishes by Sr Jude Groden RSM and Fr Christopher O'Donnell O.Carm. Published by McCrimmons, the resource explains theology of penance, confession and reconciliation, details scripture texts, ready-to-use services and prayers, responds to frequently asked questions and gives guidance on further resources.
In his foreword, Bishop Alan says: "Mercy is at the heart of our faith. However, we can use the word without necessarily being conscious of its depth and riches. We are of course dealing with mystery. It is not possible to say everything about mercy but this book underlines some important truths for our times."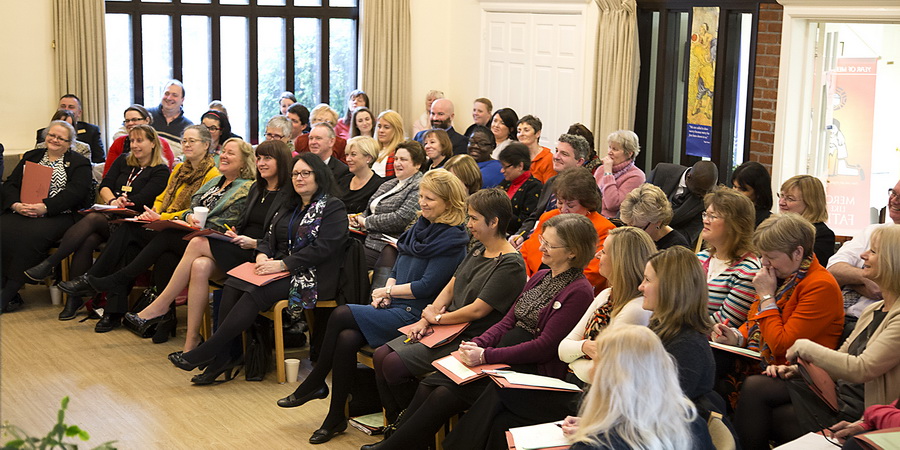 During the session he recommended the resource and said: "Fr Chris is one of the foremost Marian theologians so it has theological depth as well as lightness of touch, and it is very practical."
The two authors are a tried-and-tested partnership, having produced eight books together in recent years, and specialise in providing focus material that can be easily adapted to both school and parish. Sr Jude works for the Brentwood Religious Education Service.
School chaplain at Grays Convent High School Catrina Carson has already used the resource in school. She said: "It is absolutely fantastic – we have used it in the chaplaincy for morning prayer and for assemblies and RE lessons. It provides excellent, beautifully set out material which is child-friendly, accessible and simple to use."
Meeting the God of Mercy is published by McCrimmons at £9.95.
Pictures by Graham Hillman