A national evangelisation initiative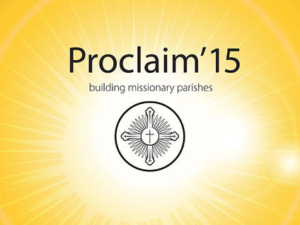 In 2015, the Catholic Church launched a significant evangelisation initiative called Proclaim '15 to support, inspire and encourage new expressions of parish evangelisation. A project of the Bishops' Conference of England and Wales, it is designed to affirm the good work that is already being done by the Catholic community, and to provide resources and events to profile and develop new expressions of Catholic joy and missionary outreach.
Cardinal Vincent Nichols, Archbishop of Westminster, introduced this key evangelisation initiative with a letter to parishes.
'Evangelisation is possible and practical for any parish'
Fr Tom Saunders, Episcopal Vicar for Evangelisation, reflects on the Proclaim '15 Conference and looks to the future.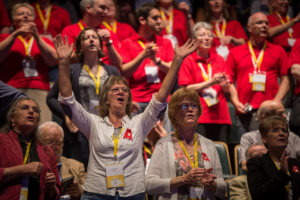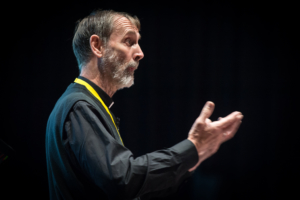 On 11 July 2015 a group of 30 people from Brentwood Diocese joined over 800 others from all around England and Wales at the Proclaim '15 Conference in Birmingham. The aim of Proclaim '15 was to inspire a new impetus for evangelisation and mission in the parishes of our country. The day was filled with lively liturgies, thoughtful keynote speeches and intensive practical workshops with such themes as forming a parish evangelisation team and reaching out to the lapsed, the unchurched and young people.
As Episcopal Vicar for Evangelisation, Fr Tom Saunders attended: "It was good to see our bishops putting their collective weight behind such a vital, yet often neglected, part of the Church's mission," he says. "Our own Bishop Alan played a big part in the day, as he led the core workshop on 'making prayer the foundation of your missionary parish' with his characteristic blend of humour and deep insight. We went away tired but very inspired, with a new sense that evangelisation is not just necessary, but possible and practical for any parish."
Fr Tom adds: "Although only a small number of people from our diocese could be part of the day itself, the talks and materials from Proclaim '15 will be made available in the autumn to anyone who wants to make use of them, and of course a large part of the work of the diocese's new Vicariate for Evangelisation will be to bring the benefits of Proclaim '15 into every parish in our diocese."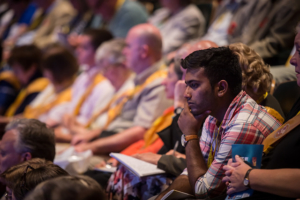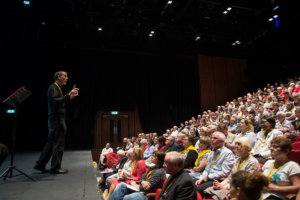 You can watch the keynote speakers and explore the Proclaim '15 web area at: www.catholicnews.org.uk/proclaim15