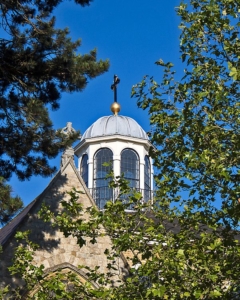 On Saturday 30 October at 3pm, Brentwood Cathedral Music is delighted to welcome trombone trio 'Sliding Around' who will be giving an hour-long recital. The trio is made up of Oscar Eastman, William Douglas and Michael Tasker and was formed in early 2020 by the Trombone Section of King's College London Symphony Orchestra.
Their programme is as follows:-
Alexandre Guilmant                                  Morceau Symphonique
Brian Lynn                                                    Movements from Ba Dee Doo Dup
Leonard Bernstein                                     Elegy for Mippy II
Steven Verhelst                                           A Song For Japan
Daniel Speer                                                Sonata in A Minor
Anton Bruckner                                          Aequale for 3 Trombones
Wolfgang Amadeus Mozart                   Andante, K.617
Richard Wagner                                         Elsa' Procession to the Cathedral
Admission is free but as always the Music Department is grateful for your donations.
Please come and support these young undergraduate musicians.