The Vicariate for Pastoral Formation works with parishes and schools across the Diocese to provide support, formation and opportunities for young people and for those who journey with them, centred in deepening their relationship with Jesus Christ.
The Vicariate integrates and continues the work of the Brentwood Catholic Youth Service (BCYS) and Walsingham House, which have together been a vibrant feature within our Diocese for over thirty years, benefitting many thousands of young people. In 2018 the Vicariate transferred to the more central site of Abbotswick near Brentwood.
Formation is offered in a pastoral context, meaning that Sacramental Catechesis, a deep and rich prayer life, and opportunities for service and outreach to the poorest and those most in need, are all interwoven. The Vicariate works with parish catechists, school chaplains, university chaplains and young people from the point of First Holy Communion through to young adulthood; in the latter years opportunity of service through leadership is highlighted. A thread which runs throughout all the ministry of the Vicariate is that of Vocation; each young person discovering their particular and personal calling from God, which includes a call to marriage, priesthood, religious life or single life. Special projects which also fall within the Vicariate include Diocesan Pilgrimages, which are naturally places of formation in themselves and in the lead up to and follow up from each pilgrimage.
Vicariate Management Committee
The Vicariate Management Committee offers strategic advice and support, to help ensure all areas of the Vicariate are working well together, to offer challenge and accountability, and to set strategic direction for the future. The Committee includes the Vicariate staff, as well as people with expertise in the key areas of the Vicariate. The Committee Members are Rev Dominic Howarth (Episcopal Vicar, Chair), Claire Bailey (School Chaplaincy Co-ordinator), Rev Martin Boland (Vocations Accompanier, with University Chaplaincy experience), Rev Richard Cerson (Ordinariate Deacon, School Chaplain), Gabriella Fusi (Vicariate Events Manager), Eamonn Hyde (Confirmation Catechist), Maura Keown (First Holy Communion Catechist), Sylvia Shepherd (Confirmation Catechist), Rev Graham Smith (Vocations Director), Rev Mark Swires (Vocations Promoter), Clare Sullivan (First Holy Communion Catechist), Brenden Thompson (Vicariate Training and Resources Co-ordinator) and Leighton Walker (Walsingham House Manager).
The Vicariate for Pastoral Formation specialisms:
Brentwood Catholic Youth Service (BCYS)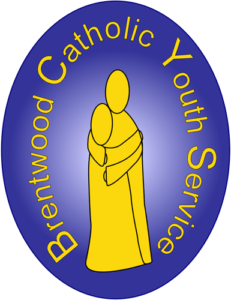 The BCYS offers specific events and opportunities for young people, integrated within the Vicariate for Pastoral Formation. The events are popular, usually over-subscribed, and open to every young person in the Diocese. Particular highlights of the year include the Annual Pilgrimage to Lourdes in the Summer, and work with the HCPT in Lourdes at Easter. In 2019 the BCYS will be leading a Diocesan group to join Pope Francis and one million young people from across the world in Costa Rica and Panama. On the first Wednesday of each month there is a BCYS-led Mass for young people at 8pm at Brentwood Cathedral. Confirmation and school groups are welcome – please let us know if you are bringing a group. The full range of events and opportunities can be found at www.bcys.net
Walsingham House at Abbotswick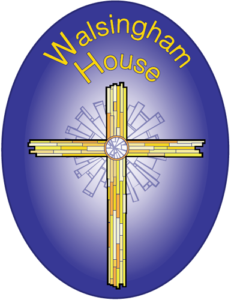 Walsingham House at Abbotswick is a fully refurbished retreat house for young people and adults, set in the heart of Brentwood Diocese. We are in a beautiful, tranquil, rural location, five miles from Brentwood and with 14 acres of our own grounds. During school term time a team of volunteers aged 18-23 offer retreats to young people from schools and parishes within Brentwood Diocese, working with over five thousand young people (aged 10-18) every year, both at the House and across the Diocese. In the late summer and early autumn, as well as in quiet periods during the year, adult parish groups use the house. This is most usually for day retreats.
The £500,000 refurbishment of Walsingham House at Abbotswick has just been completed (Jan 2018); in a house which is 100 years old we now have modern en-suite rooms that accommodate three to eight young people in bunk beds, in addition to a large downstairs meeting room and small group rooms.
The move to Abbotswick is a new chapter for Youth Ministry within Brentwood Diocese. Walsingham House (formerly located at Chingford, then Canvey Island) has a thirty year history of providing retreat opportunities for young people. Abbotswick has served as a House of Prayer for the Diocese, also for around thirty years, and this new chapter draws from the heritage of both Walsingham House and Abbotswick. Retreat provision is an integral part of the Brentwood Catholic Youth Service (BCYS), and sits within the Vicariate for Pastoral Formation, which draws together work with School Chaplains, Parish Catechists and University Chaplains. The Vicariate also looks after the emerging Diocese of Brentwood Caritas, which – with a focus on supporting social justice ministry within the Diocese – will offer pathways to young adults who are moving beyond the BCYS. The Vicariate Office is located at Walsingham House at Abbotswick, as the natural hub for our ministry.
Full details can be found at www.bcys.net/WHAbbotswick
Walsingham House Volunteer Retreat Team
The Walsingham House team live as a community, sharing prayer, meals and social time, and exist to evangelise; to help young people encounter Christ, to understand the Gospel more deeply, and to celebrate their Catholic faith. We do so recognising that young people arrive at the House from many different starting points, and often with many questions, doubts and struggles, as well as with great energy and joy. We hope to offer a warm welcome, a place of reflection, prayer, catechesis, kindness, challenge, and above all time to ever more deeply meet and know Christ as "brother, saviour and friend" (St John Paul II).
Many team members have experienced first-hand a Walsingham House retreat or BCYS event as a young person, and this has often led them to join the team as a young adult. The commitment of giving a year to serve young people throughout the Diocese is a magnificent opportunity, and places on the team attract many applicants. For details of applications for the next year's volunteer team, please contact the manager.
Caritas Diocese of Brentwood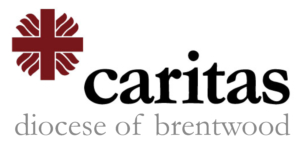 On the Feast of St John Bosco a group of people gathered at Walsingham House at Abbotswick to begin the first "conversation" about Caritas Diocese of Brentwood.
Caritas is a way to bring together all those who are working hard – and often very quietly – "at the edges". In the room were people working with refugees, asylum seekers, the homeless, the traveller community, the frail and vulnerable elderly, the LGBT+ community, the crews of ships who are often away from home for many months, those working for peace, and with the poorest across the world, those working with people suffering from HIV/AIDS, as well as people working as part of Justice and Peace Groups (senior and junior) in parishes and schools. Street Pastors, Brentwood Catholic Children's Society, Caritas Anchor House, CAPS (Catholics for AIDS Prevention and Support), the SVP, CAFOD, Pax Christi, HCPT, Schools and the Apostleship of the Sea were amongst the organisations represented.
Said Fr Dominic Howarth: "It was an extraordinary group, representing work with tens of thousands of people who can often feel – and who often are – marginalised by society, and sometimes marginalised by the Church. In many ways, the work done by those who gathered there is a very powerful and lived expression of faith in Jesus Christ, echoing his mandate to the disciples, 'go to the ends of the earth' and his clear teaching that 'whatever you do to the least of my sisters and brothers, you do to me'."
The evening began with Mass, celebrated in the peaceful and prayerful chapel at Walsingham House at Abbotswick, on the Feast of St John Bosco. The choice of date was very deliberate: St John Bosco is the patron saint of the young, and intimately linked with social justice, through his life's work and ministry. Part of the challenge for those who have worked in the area of justice and peace for many years is that groups can be run by volunteers who are ageing; how to attract young people? And for the young, who have great passion about social justice, pathways into parish groups that are one and perhaps two generations older can be difficult to find. Through the leadership training and formation provided by the Brentwood Catholic Youth Service, within the Vicariate for Pastoral Formation, there are numerous young adults with skills to bring to a wide range of justice and peace work. So the hope is that Caritas Diocese of Brentwood will be explicitly inter-generational, building on the wisdom of decades and finding pathways for current and future generations of young people.
The conversation was enriched by input from Catholic Social Action Network (CSAN) Chief Executive, Phil McCarthy, who spoke about the way that Caritas works internationally, and in Dioceses within England and Wales. The group agreed that over the next few weeks and months further conversations – including those that bring different generations together – would help to shape how Caritas looks within the Diocese of Brentwood.
All of this is within the Diocesan Vision for Restructuring and Renewal, and the participants on 31 January also heard a very positive and encouraging message from Bishop Alan. Caritas Diocese of Brentwood is a new way of arranging things, with a tremendous opportunity for renewal and development of social justice ministry across the generations.
If you lead a group that you think may not have been represented, please contact Fr Dominic ([email protected]) or Steve Webb ([email protected]) who are leading the initiative, and who warmly welcome as much diverse representation as possible, so that together all of those working in social justice ministry can build the best possible Caritas Diocese of Brentwood.
Additionally, the work of the Vicariate includes:
Permanent Diaconate
| | |
| --- | --- |
| Diocesan Director | Rev John Harvey, BA(Div), JCL, MCL, KHS |
SVP St John Bosco Children's Camp
School Chaplaincy
Almost all of our Catholic secondary schools employ a Lay Chaplain to assist in preparation of school liturgies and Masses, as well as preparing resources for assemblies and the liturgical seasons. They also arrange retreats for students, often at Walsingham House, and accompany them there. The school chaplains meet once a term, and these gatherings and other resource provision are co-ordinated by Claire Bailey, Chaplain at the Brentwood Ursuline Convent High School, who can be contacted through the school or the Vicariate Office. This provision is arranged jointly with the Vicariate for Education.
University Chaplaincy
| | |
| --- | --- |
| University of Essex | Rev Mark Swires |
| Anglia Ruskin University, Chelmsford | Br Pius Collins |
| East London | Br John Francis |
Pilgrimages
Diocesan Pilgrimage to Lourdes
| | |
| --- | --- |
| Pilgrimage Director | Rev Paul Keane |
| Administrative Director | Mrs Cathy O'Connor |
Diocesan Pilgrimage to Walsingham
| | |
| --- | --- |
| Walsingham Pilgrimage Director | Fr Daniel Kelly |