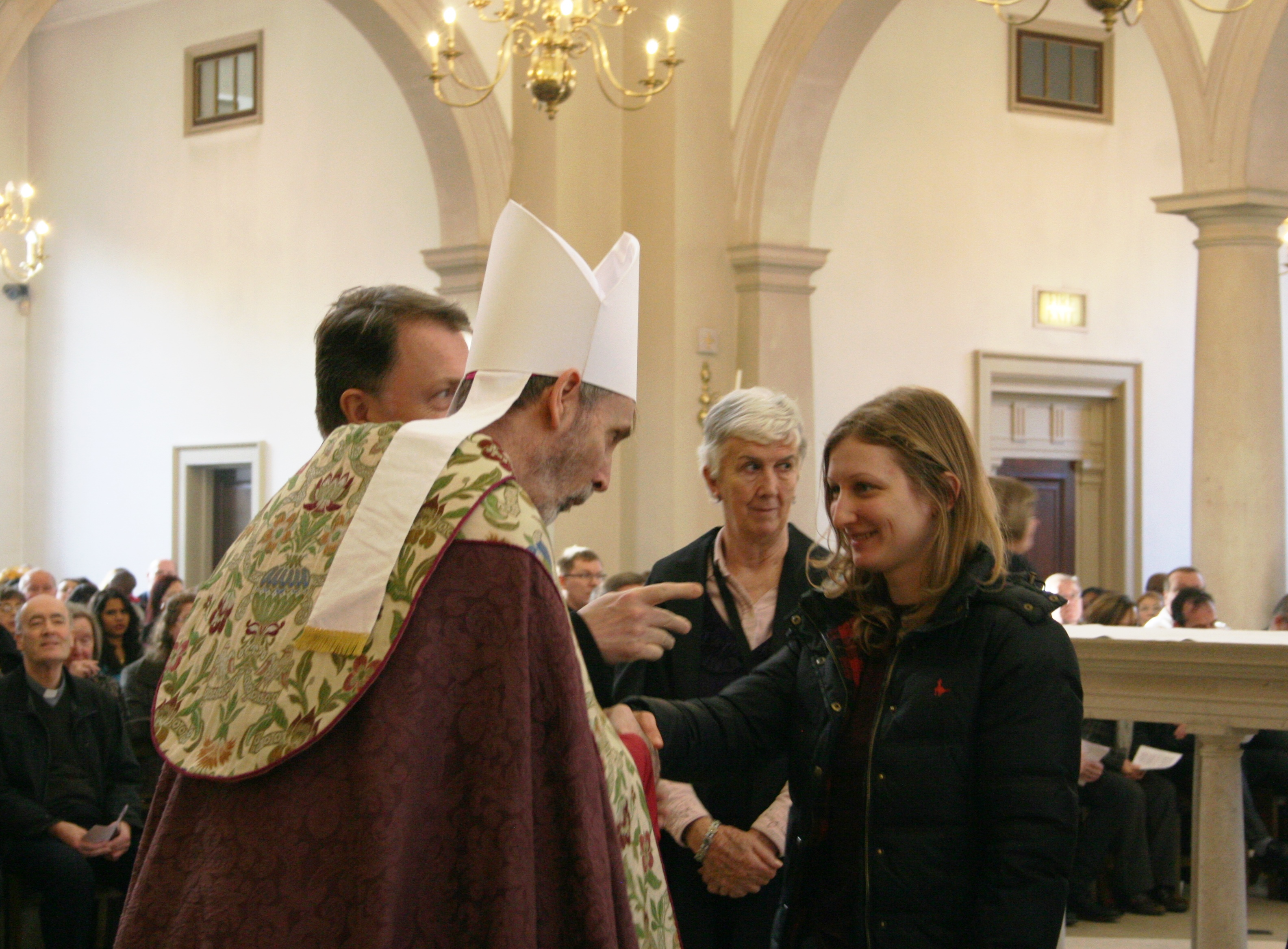 The Rite of Christian Initiation of Adults (RCIA) is the liturgical and catechetical process designed for adults attracted by Christ and his teaching. It supports them as they seek to respond more deeply and to enter into the Communion of the Church. The RCIA has developed strongly within parishes in the Diocese and each year, after a period of preparation, a good number of newcomers enter the Church at Easter. Catechumens – people who have not been baptised in a Christian church – prepare for all three sacraments (Baptism, Confirmation and Eucharist). Candidates who have already been baptised are confirmed and receive the Eucharist for the first time at Easter.
The parish RCIA teams are supported by the RCIA Network, which aims to encourage them in implementing the vision of Christian Initiation and its impact on the life of the faith community, offering on-going reflection and formation through diocesan study days and short courses, as well as consultation and advice wherever the need may arise.
For more information about the Rite of Christian Initiation of Adults (RCIA) please contact your local parish or see go to the RCIA Network website.  Those who are interested in becoming a Catholic and have questions to ask can also contact the Catholic Enquiry Office.
Alternatively, the free Tweeting with God app (#TwGOD), created by Fr Michel Remery, aims to answer many questions in 144 characters. The free 'Tweeting with GOD' app is a very useful tool for anyone who has questions about the faith. Introduced to young people preparing for Confirmation in the diocese, it was very favourably received. Although it comes with a book, the app can be used alone to great effect. The app has four main features: the standard texts of the Mass, a treasury of Catholic prayers, an extensive list of questions, and a SCAN feature for users with access to the book. In addition, the #TwGOD app offers a continually changing selection of interesting Tweets.
Questions range from the Big Bang, to sin, to the Crusades, to sex and the Bible. You can also find TwGOD on Facebook and pose your own questions.