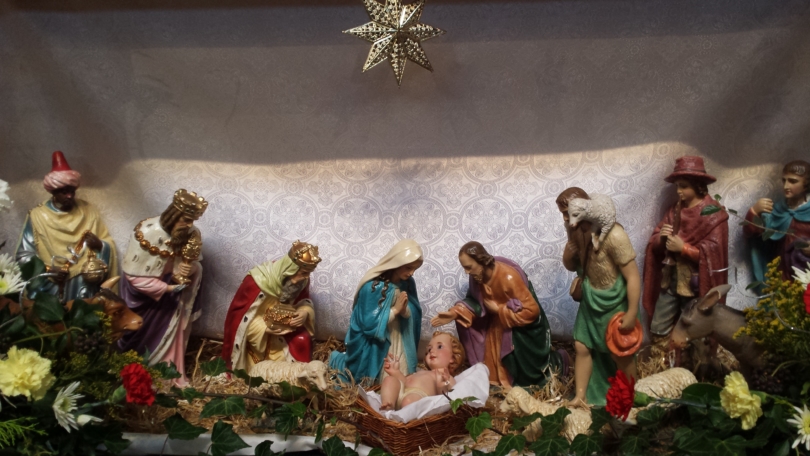 In his pastoral letter for the Feast of the Holy Family, Bishop Alan asked parishes across the Diocese to remember the vital work of bccs, a registered children's charity which has been supporting the mental health and emotional wellbeing of children and young people of all faiths and none across Essex and East London for the past 35 years.
Said Bishop Alan: "As in previous years our crib offerings during the festive season will be forwarded to the Brentwood Catholic Children's Society – please give generously to this great work of our Diocesan Family."
Brentwood Catholic Children's Society was established in 1984 by a young Fr John Armitage. Following the closure of two children's homes, Fr John questioned what the church could do for local children and their families. With Bishop Thomas McMahon's approval, Fr John formed Brentwood Catholic Children's Society to give immediate, unconditional help and care to those children and families in need.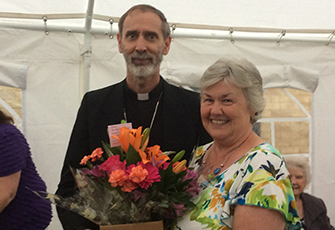 Bccs, as it is now called, sees its work as a requirement of faith as well as a moral and social responsibility, and is proud of its Catholic foundation. Bishop Alan (left at a bccs event) took over from Bishop Thomas as President and the society enjoys much support from the Catholic community. Bccs receives no national or local statutory funding of any kind, and does not draw from Diocesan funds. It raises its own finance with the help of supporters, partners and benefactors.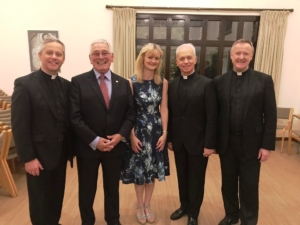 This anniversary year, says director Bernadette Fisher, has been a year of firsts in its fundraising – a first Kilimanjaro climber, a first National Junior Golf Knockout Competition, a first Christmas Craft Fair and a memorable concert featuring The Priests (right with Bernadette and trustee Chris Tisi), who have just been honoured in the New Year List. Alongside this, volunteers have raised money for the cause through their own events: Loughton Operatic Society, for example, raised money at performances of High Society this year, while St Joseph's Church, Upminster held a Spanish charity supper, raising around £500.
"Never before has our work been more needed," says Bernadette, "with one child in 10 now struggling with a mental health issue. And we have shared our story with many more parishes, supported more children in schools and in our self-referral unit, and trained more staff and pupils than ever before."
Looking forward, the charity has launched its Take a Minute campaign to ask supporters to consider running a community-based fundraising event in 2020. Its next big event is the Annual Charity Ball on Saturday 7 March. Contact Libby on [email protected] for more information.