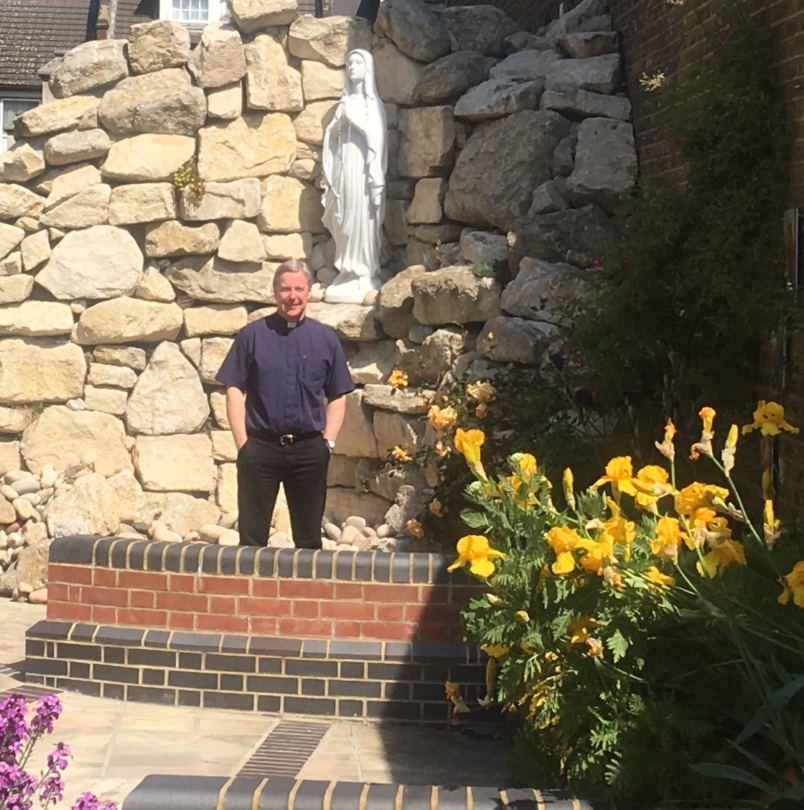 The parish of Saints Peter and Paul in Ilford has an illustrious history. No fewer than 58 men have been ordained to the priesthood and diaconate in its 124-year existence.  To recognise that record, parish priest Fr Andrew Headon has commissioned a marble chalice from Tuscany, engraved with the names of all those ordained, in memory of parishioner and benefactor Sonja Roberts. It is to be unveiled and blessed on the 21 June – the anniversary of her death – by Bishop Alan Williams. A novena of prayer for vocations is planned for the following nine days, ending at the patronal feast on 29 June. "It was obviously meant to be," says Fr Andrew. "Bishop Alan was unable to come on our feast day as we originally had hoped but the earlier date not only coincided with the anniversary of Sonja's death but gave us the opportunity to organise the novena, with something special on each of the nine days: guest preachers, talks and so forth."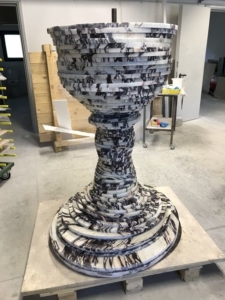 The list of those ordained at the parish includes three members of the same family Monsignor Arthur Barrow and his brothers Michael and Bob. Mgr Arthur is a retired vicar general in the diocese while Fr Michael, at 89, is still in active ministry as a parish priest in Barbados. Bob, 93, is in Guyana. The three are in regular Facetime contact with each other and their sister, Janet, the parish secretary at nearby St Cedd's, says Fr Andrew. Fr Brian McWilliams, who celebrated his 60th jubilee of priesthood last year, is another on the list. He is now living at Nazareth House in Southend.
Other alumni from the parish include Canon Palmer and Cardinal Heenan, both of whom are commemorated in the area – for example, at the Palmer Catholic Academy and the Cardinal Heenan Centre – and Mgr Dan Shanahan, a vicar general of the diocese, ordained in 1947.
Events planned for the novena include a holy hour on the Monday with Vocations Director Fr Graham Smith; Mgr John Armitage, who is celebrating his 40th anniversary of priesthood this month, is preaching at the Tuesday evening Mass; on Wednesday morning newly-ordained Fr Gary Dench will be saying one of his first Masses at the Ilford parish; this will be followed by a talk from archivist Fr Stewart Foster about some of the names on the marble chalice. "On Friday at midday there is a special Mass to celebrate priesthood at Westminster Cathedral," says Fr Andrew. "And on Saturday we will conclude the novena with a parish/school fun day and an outdoor Mass at 12.30pm."
He is delighted with the way the plan has come together. "Next year we will celebrate the 125th anniversary of the parish. Many of those ordained here come from the time when Saints Peter and Paul was a mother parish. St Cedd's, St Bede's, St Teresa's and St John the Baptist's all grew from it."
The marble chalice itself is to be positioned in the church's prayer garden on the 21 June. The unveiling and blessing will be filmed and live streamed into the church and onto the parish website. http://ssppilford.org.uk/wp2/live-stream-church-services/