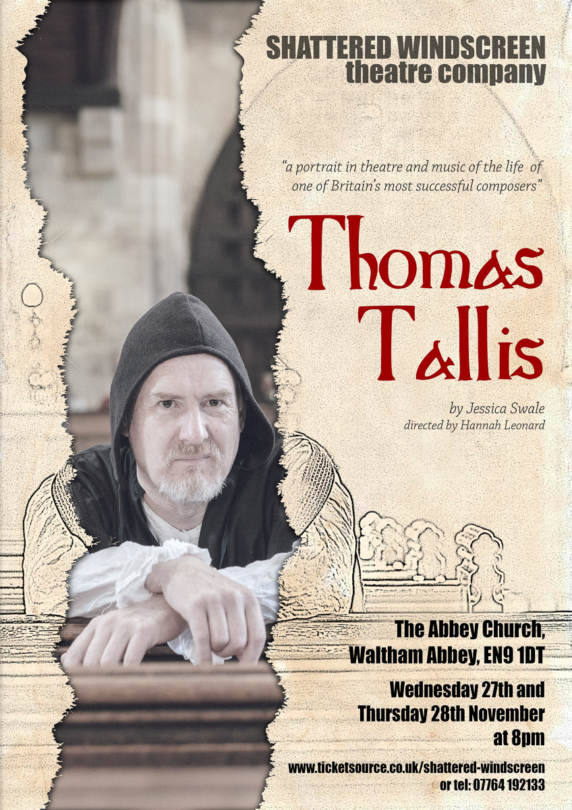 An exciting theatre production is coming to the Abbey Church in Waltham Abbey later this month.
Jessica Swale's play Thomas Tallis is a portrait in both words and music of one of the town's most famous ex-residents. Tallis was organist and composer at the Abbey until its dissolution, and remains one of the country's most celebrated choral composers. Living through much of the 16th century, he worked under four monarchs at a time when the church – and therefore its music – was changing radically with every coronation. Featuring live singers throughout, the play imagines the impact this must have had on his life, and explores the nature of faith and its relationship with music.
First performed in Hertford (15-23 November, more information at www.cops.org.uk), this production brings Tallis's story back to his former home for two nights only on 27 and 28 November. Don't miss it!