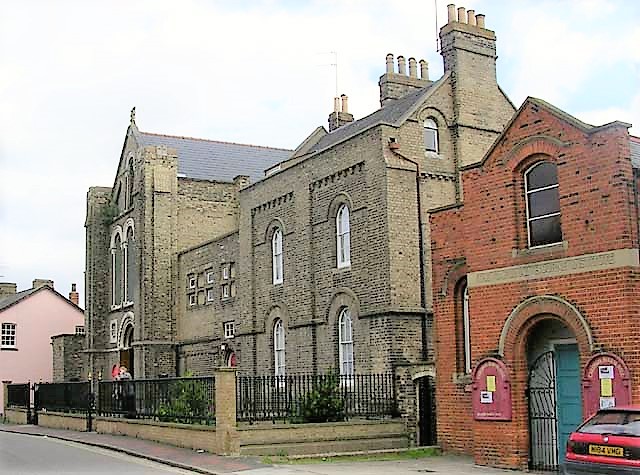 St James the Less & St Helen Catholic Church is to host a series of Lenten talks on Fridays at 7.30pm in Cardinal Bourne Hall, Priory Street, Colchester, CO1 2QB:
8 March    Dr. Helen Costigane SHCJ – 'Giving Up or Taking Up?'
Dr. Helen Costigane is a member of the Society of the Holy Child Jesus, and lectures in the Institute of Theology at St Mary's University, Twickenham.
15 March   Mgr. Christopher Brooks – 'Creation and Re-creation'
Mgr. Christopher Brooks is Parish Priest of St James the Less & St Helen. He has held a variety of diocesan posts including Episcopal Vicar for Finance.
22 March   Deacon Gary Dench – 'Grace-filled Effort'
Gary Dench is a transitional deacon for the Diocese of Brentwood. He is currently studying for a Licence degree in Canon Law while preparing for ordination to the priesthood.
29 March   Dr Kate Stogdon – 'Giving and Receiving this Lent: the sacred art of surrender'
Dr Kate Stogdon is a Cenacle Sister based in Brixton in south London. She teaches on the 'Ignatian Spirituality Course' at the London Centre for Spiritual Direction and trains spiritual directors in the Ignatian tradition.
5 April    Father Mark Swires – 'Confession and the Life of Grace'.
Fr Mark Swires is Parish Priest of St. Sabina's, Brightlingsea and St. Monica's, Wivenhoe. He is also Catholic Chaplain at Essex University.
12 April   Father John Victor Drabeesan – 'The Love of God & Love of Man'
Fr John Victor is from the Latin Archdiocese of Trivandrum, Kerala, India. He was ordained in 2004. He has been an assistant parish priest in the biggest parish of his diocese, called Vizhinjam. He is now assisting in St James the Less & St Helen, Colchester.
All are welcome. Admission is free. There is a pay car park in Priory Street, a one-way street from Queen Street.