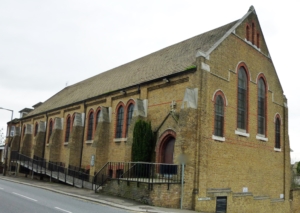 St Thomas of Canterbury & St Peter's Christmas Bazaar 2021 will be held on Sunday 28 November from 12.00 noon to 3pm at St Thomas Hall, East Thurrock Road. Entrance via John Street, Grays RM17 6SR.
There will be a lot of fun activities on offer for the whole family, along with assorted food & drink plus raffle prizes.
The top three lucky winners will walk away with £250, £100 and £50 in cash prizes in the grand draw and there will be other amazing prizes too. Tickets are only £1 and can be purchased on the day.
Food lovers will be treated to a breakfast bar, cakes, Jollof rice, fried rice and chicken, Waakye (Ghanaian rice with beans), puff puff (sweet fritters) and much more.
Don't miss the chance for early Christmas gifts; books, toys, candles and jewellery, and Father Christmas will be there for the little ones.
ALL WELCOME