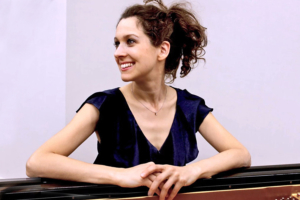 All welcome to Brentwood Cathedral Music's last Lunchtime Music Recital of the year on Wednesday 15 December at 1pm – 1.45pm.  This piano recital is to be given by Dr Maria Razumovskaya who is a professor at the Guildhall School of Music & Drama. She is said to be a 'virtuoso storyteller of the piano' and will be performing Mussorgsky's Pictures at an Exhibition.
Admission is free. There will be a retiring collection and refreshments afterwards in the Song School.
Contact [email protected] or call 01277 265288 for more details.