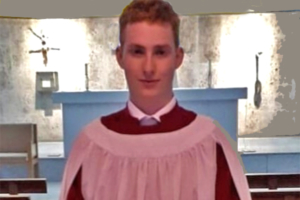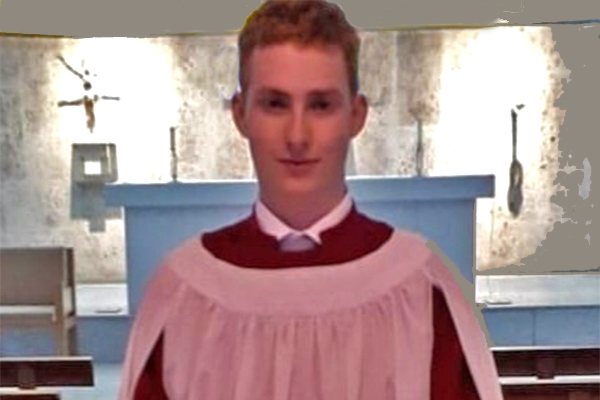 On Wednesday 15 March at 1pm Brentwood Cathedral Music is welcoming James Todd, a third year organ student from the Royal College of Music. A former Organ Scholar at The Metropolitan Cathedral of Christ the King, Liverpool from September 2019 to July 2020, James is currently studying for a BMus (on the Organ) at the Royal College of Music, London, having obtained an ARSM on the Piano, Grade 8 Organ and Grade 7 Trombone from the ABRSM.
From the age of 12 he played at services, for St. Mary's R.C. and St. Michael's CofE in Crewe, accompanying a choir and congregation.
This year was his third Shrewsbury Diocesan Pilgrimage to Lourdes, during which he played the Organ at various services and sang in the choir during the International Mass.
He was also part of Foden's Youth Band, ending as First Trombone and was part of the Cathedral Orchestra.
James' programme will last 45 minutes and he will play music from Bach and from Danish-German composer Dieterich Buxtedhude, whose style was an influence on the younger man. In 1705, the 20-year-old Bach walked from Arnstadt to Lübeck – some 250 miles – and stayed nearly three months to hear and meet with Buxtehude.
James will play:-
Johann Sebastian Bach: Prelude and Fugue in A minor, BWV 543
Dieterich Buxtehude: Contrapunctus I; Evolutio I; Contrapunctus II; Evolutio II.
Dieterich Buxtehude: Puer natus in Bethlehem, Bux WV 217
Dieterich Buxtehude: Nun komm, der Heiden Heiland, Bux WV 211
Dieterich Buxtehude: In dulci jubilo, Bux 197
Josef Rheinberger:  Organ Sonata No. 4 in A minor, Op.98
All welcome to this free recital. There will be a retiring collection to cover expenses.