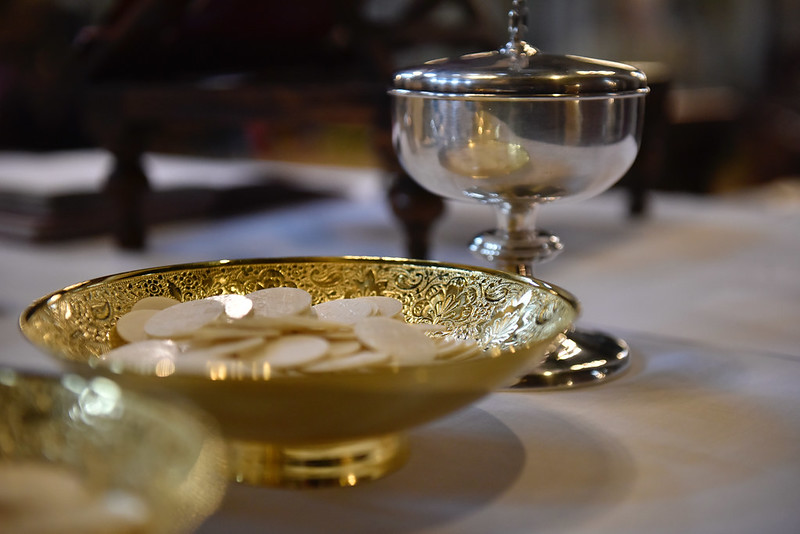 On Wednesday 22 March at 7 pm in the church hall at Christ the Eternal High Priest, Gidea Park, Fr Adrian Graffy, parish priest and member of the Pope's Biblical Commission, will speak about the Eucharist in a talk entitled Do this in memory of me.
In this talk, designed especially for catechists and Holy Communion parents, Fr Adrian Graffy will explain the words of St Paul and of the gospel writers about the Eucharist, and trace the understanding of Holy Communion through the centuries, concluding with the latest teaching of Pope Francis.  Delivered in person at Gidea Park, the talk can also be followed live stream by going to www.whatgoodnews.org
Coffee will be available from 6.30pm before this free talk begins. All welcome.
Poster: Do this in memory of me