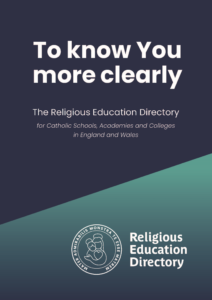 The RED is the new Religious Education Directory from the Catholic Bishops' Conference of England and Wales, with which Catholic schools must be in full compliance by September 2025.  It covers Religious Education as delivered in primary schools and in secondary schools up to and including Key Stage 3.
We are offering training for head teachers about the directory itself, in order to enable effective and informed planning and monitoring of Religious Education in coming years.  We will be looking at the requirements and the structure of the directory, at content and pedagogy, and at implementation and timelines.
Our aim is to give an informed and strategic understanding of the Directory.
To register for this briefing please use this link
Please note there is no charge for this event.