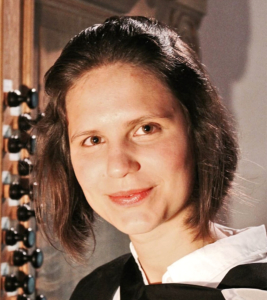 On Wednesday 16 March 2022 renowned organist Polina Sosnina will be performing at Brentwood Cathedral at 1pm.
Polina became the sixth Pettman Organ Scholar at the London Oratory in September 2019. She studies organ with David Graham and Andrew Dewar at the Royal College of Music supported by the Kenneth and Violet Scott Scholarship.
Since graduating from Magdalene College, Cambridge, where she read Natural Sciences alongside an organ scholarship, she has held the organ scholarships at the Temple Church (2018-19) and also at St Martin-in-the-Fields (2018-present).
In 2017, Polina was the first woman to be awarded first prize in the Brian Runnett Organ Competition at St John's College, Cambridge. The following year, she won first prize in the Essex Organists' Association competition and in 2019 gave a 'Bach Corner' recital at the St Albans International Organ Festival.
Details of Polina's programme to follow.
All welcome. Entrance is free with a retiring collection. Please Gift Aid if possible.