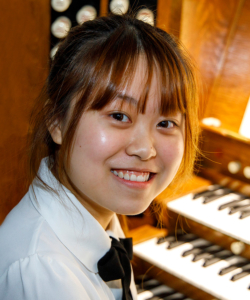 On Wednesday 18 May there will be a lunchtime Organ Recital in Brentwood Cathedral, given by by TszKei (Kelly) Yeung.  Kelly is originally from Hong Kong and presently doing her fourth year Bachelor of Music Degree at the Royal College of Music. She last played at Brentwood in 2019.
Kelly's programme will begin at 1pm and last 45 minutes and will include pieces by Cesar Franck, Johann Sebastian Bach and Max Reger.
All welcome. There will be a retiring collection.
On Wednesday 25 May David Silkoff will be returning to give another much awaited lunchtime Piano Recital.