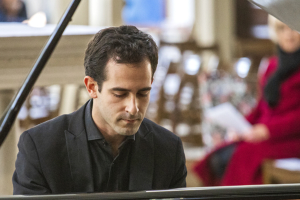 Many of you will recall an outstanding Lunchtime Piano Recital given by Italian pianist Danilo Mascetti back in November 2019.  Unfortunately, due to lockdown restrictions he was unable to give a planned follow up recital in April of last year. Brentwood Cathedral Music Office is delighted to inform you, however, that Danilo will be back on Wednesday 20 October at the usual time of 1pm to 1.45pm together with Israeli violinist Solomon Markman.
Their programme will consist of the following pieces:-
Chopin                  Ballade no. 1 op. 23
Chopin                  Fantasie op. 49
Danilo Mascetti          Piano
Brahms                 Sonata no. 1 op. 78
– Vivace ma no troppo
– Adagio
– Allegro molto moderato
Danilo Mascetto – Piano
Solomon Markman – Violin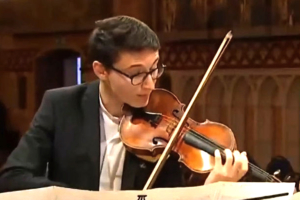 You are welcome afterwards for refreshments in the Song School.  Admission as always is free but we welcome your donations.