Aim: To provide R.E. Subject Leaders with updates, training and support along with practical ideas.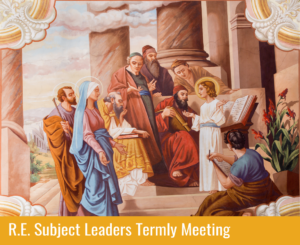 Targeted Audience: All Diocesan R.E. Subject Leaders
Presented by: Brentwood Diocesan Education Service Primary Team
Update will cover:
Guided Meditation
RE Updates
Developing Pupil Prayer and Liturgy Leaders
Books and resources available to buy, to enhance all aspects of Catholics Life, RE and Collective Worship from McCrimmons.
Please note: Books and other resources will be available to buy from 9:00am at this session
Registration: Please use this link to register your attendance.