Aim: To provide R.E. Subject Leaders with updates, training and support along with practical ideas.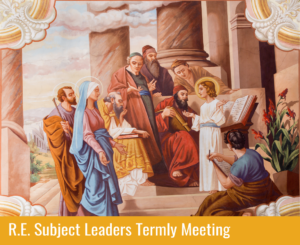 Targeted Audience: All Diocesan R.E. Subject Leaders
Presented by: Brentwood Diocesan Education Service Primary Team
Update will cover:
Registration: Please use this link to register your attendance. Please only register if you had not already done so for the Autumn 2022 or Spring 2023 meeting.