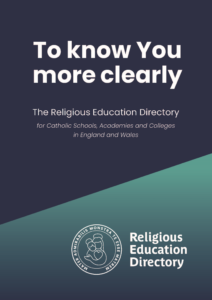 Now that the Religious Education Directory has finally been published, we are looking to form a writing group with the view to help plan and share ideas about how best to deliver branches of the new RED model curriculum.
Intended Audience: Keen Early Years teachers and RE Subject Leaders who are willing  to contribute with planning and sharing ideas on how to deliver the branches of the new RED.
Please make sure you are able to attend on both days.
Don't be shy, come and share your enthusiasm and talent with us!
To register for attendance please book online using this link