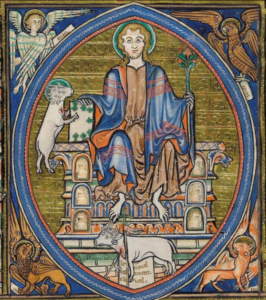 A study day on the Apocalypse (Book of Revelation) will be held at the Catholic Church of Christ the Eternal High Priest, Gidea Park, Romford RM2 6DH on Saturday 1 June. Dr Sean Ryan, formerly of Heythrop College and now lecturer at Roehampton University, will lead an exploration of key passages from this fascinating and difficult book of the New Testament.
Fr Adrian Graffy, parish priest and organiser of the Gidea Park study days, says: "This study day will focus on the rich verbal imagery of the Apocalypse. A number of shifting and blended images are used to visualise God, the risen Lord, the Spirit, and believers. Led by Dr Sean Ryan, we will consider a selection of passages together, sensitive to how they seek to draw us ever more closely into the presence of God."
The day begins with coffee at 10.30 a.m. and ends at 3 p.m.
Admission is free and refreshments will be provided. Please bring your own lunch. Local eateries available. Easy access by road from the M25 and Gallows Corner. Ample free parking available at the church. Three minutes' walk from Gidea Park station. Please check the Greater Anglia website for possible service alterations.
Please make your booking by email to [email protected]