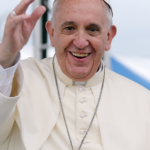 The Tenth Gidea Park Study Day will mark six years since the election of Pope Francis. Fr Alban McCoy OFMConv will lead the day, entitled 'The Gospel according to Pope Francis', and consider how Francis has courageously fostered the renewal of the Catholic Church. Fr Alban will also ask how this renewal might be appropriated and sustained at every level of Church life.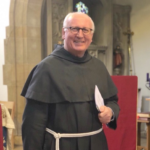 Fr Alban McCoy is a Conventual Franciscan, ordained in 1975. He was Dean of Studies at the Franciscan Study Centre, Canterbury, where he also taught philosophy, and subsequently Dean of Philosophy at Allen Hall, the Westminster diocesan seminary in London. Since 1995, he has been the Religious Books Editor at The Tablet. From 1998 to 2013 he was Catholic Chaplain to the University of Cambridge. He is now Dean at St Edmund's College, Cambridge. He is the author of An Intelligent Person's Guide to Catholicism (Bloomsbury 2001)
and An Intelligent Person's Guide to Christian Ethics (2006).
The event will be held at the Catholic Church of Christ the Eternal High Priest, Gidea Park, RM2 6DH on Saturday 16th March from 11 am until 3 pm.
Since the take-up for this event is going to be considerable you are urged to book your place as soon as possible by email to [email protected]
Refreshments available but please bring a packed lunch.
Easy access by road from the M25 and Gallows Corner. Ample free parking available at the
church. Three minutes' walk from Gidea Park station. Please check the Abellio Greater Anglia website for possible service alterations.