Teachers planning for retirement seminar.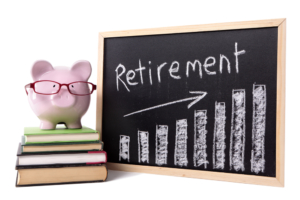 This seminar is essentially suited to teachers who are within 10 years of retiring.  Owing to the expected high interest of this topic, this  seminar will (in the first instance) be open to Senior Leadership roles within Diocesan Primary and Secondary Schools.
Teachers Retirement Services has 26 years'experience in the retirement planning market. The object of the seminar is to provide you with generic information on all aspects of retirement allowing you to make informed decisions as you approach retirement and beyond.
Some of the subjects the seminar covers are :
Benefits from the Teachers Pension Scheme
The State Pension and Benefits
Taxation and second income
Budgeting into Retirement
Speaker : Andrew Langdell, Principal of Teachers Retirement Services (TRS)
Cost : The cost of this seminar is covered by the schools levy and therefore has no charge.
Register : Spaces are limited so please register early to avoid disappointment using this link.