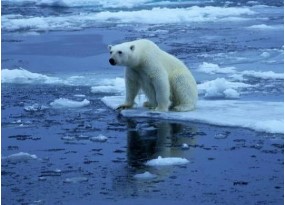 As the United Nations Climate Change Conference (COP 26), to be held in Glasgow in November, draws nearer, and at a time of unprecedented danger for the world, the 2015 encyclical of Pope Francis, Laudato si', on care for our 'common home', could not be more relevant. Fr Ashley Beck, priest of the archdiocese of Southwark and  associate professor at St Mary's University, Twickenham specialising in Catholic Social Teaching, will explore its contents and explain its crucial relevance.
To access this free live event, organised by Gidea Park's Fr Adrian Graffy, go to www.whatgoodnews.org
The event is scheduled for 11.00am to 12.30pm  on Saturday 4 September. No registration is needed. The talks will be available subsequently on the same website.
Ashley Beck is a priest of the Archdiocese of Southwark, based in the parish of Beckenham in South East London. He is Dean of Studies of the Diaconate formation programme which covers most of southern England, and Associate Professor at St Mary's University, Twickenham. He has degrees from Oxford University in Classics and Theology, and a PhD by publication from Surrey University in the methodology of Catholic Social Teaching.