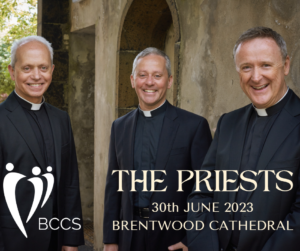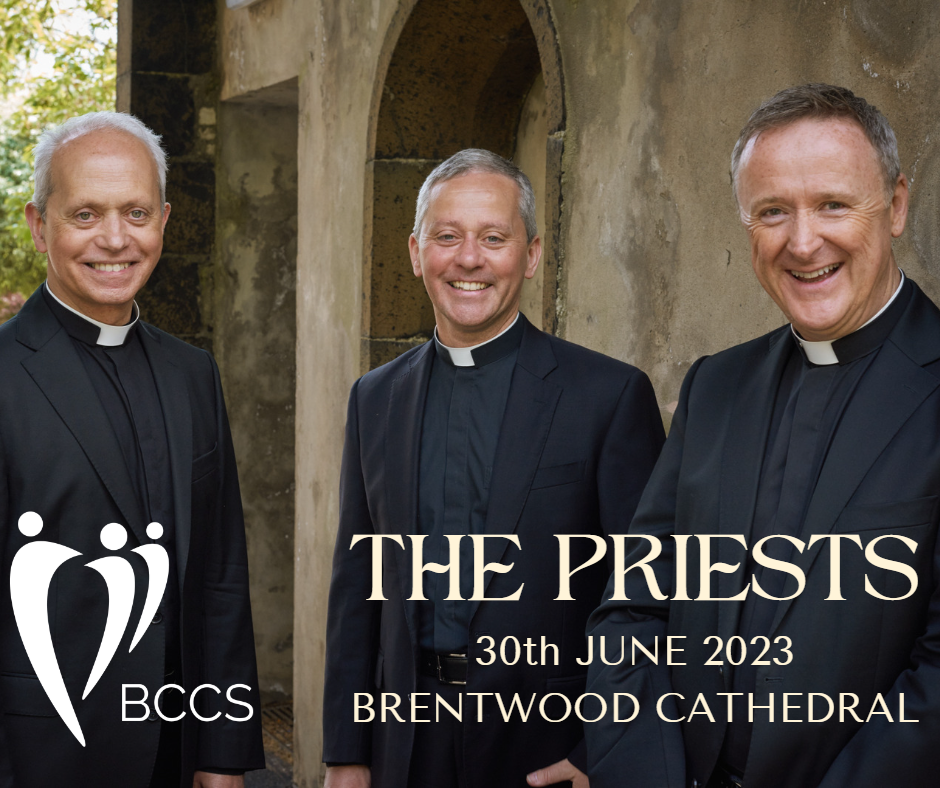 Back in 2019, the BCCS Anniversary Charity Concert at Brentwood Cathedral featuring 'The Priests'  was a huge success. Now the classical musical trio is to return to the Cathedral for a second concert on Friday 30 June 2023 at 7.30pm.
'The Priests' is made up of three Roman Catholic priests from the Diocese of Down and Connor, Northern Ireland: brothers Fr. Eugene and Fr. Martin O'Hagan and Fr. David Delargy. They have been singing together since they were students at St MacNissi's College, County Antrim in the 1970s.
After signing a deal with Sony BMG in April 2008, 'The Priests' recorded their debut album in Northern Ireland and Rome, where they were allowed the honour of recording in St. Peter's Basilica, The Vatican. In December of the same year, they scooped the Guinness World Record for 'Fastest-selling UK debut for a classical act' and their debut album turned platinum in Ireland.
All tickets for the Brentwood concert can be purchased directly through Eventbrite and are £30 per person plus booking fee: https://www.eventbrite.co.uk/e/528414691567
This is expected to be a sell-out event and so book early to avoid disappointment. Full details are available on the BCCS website: www.bccs.org.uk/get-involved/events/
BCCS is an established children's charity delivering vital mental health and emotional wellbeing services in schools across Essex and East London.