Virtual Deputy Headteacher Conference on the theme of 'Catholic Life and Mission'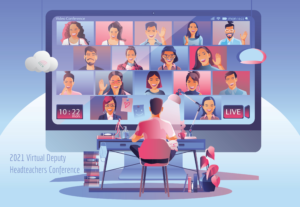 This year the Deputy Headteachers' Conference is going on-line.
To book a place at the conference and receive the log-in details, please click here.
Programme for the morning:
09:30:   Prayers and opening address by Rob Simpson, Director of Education.
10:00:   Webinar- The New Catholic Schools Inspection (CSI) – What schools need to know (Maria Shepherd, Deputy Director).
11:00:   Refreshment Break.
11:15:   Webinar- Oscar Romero Award (Mugeni Sumba, Coordinator for the Romero Trust– https://www.romeroaward.co.uk/).
12:15:   Presentation by a Brentwood school already involved in the project.
12:30:   Resources and Support- (Catherine Harwood, Primary Link Adviser and Maria Shepherd).
12:45:   Closing reflection and prayer (Fr Stephen Myers, Episcopal Vicar for Education).
Please note, this conference is being funded through the Diocesan Schools Levy payments and there is no additional cost however, an admin fee of £25 will be charged for registered non-attendees who do not give cancellation notice (via email) of at least 48 hours before the event.