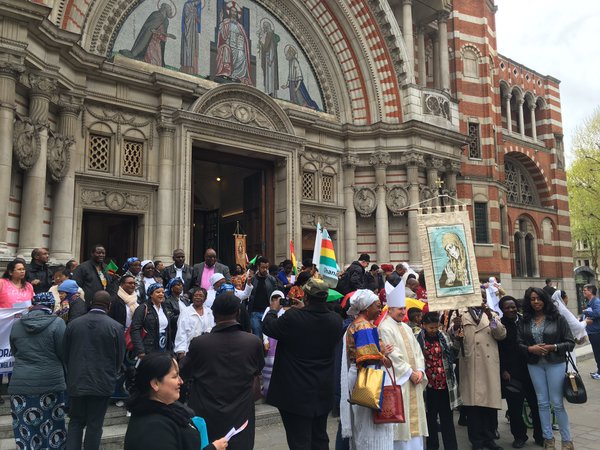 The annual Mass for Migrants in honour of St Joseph the Worker will take place on Monday 6th May (bank holiday), at 10.30am at Westminster Cathedral. A joint celebration for the Diocese of Brentwood and the Archdioceses of Westminster and Southwark, it celebrates the diversity of London, Essex, Kent and Hertfordshire.
Procession with banners gathering from 9am; procession at 10am; Mass at 10.30am.
The main celebrant will be Bishop Michael Campbell.
All welcome.