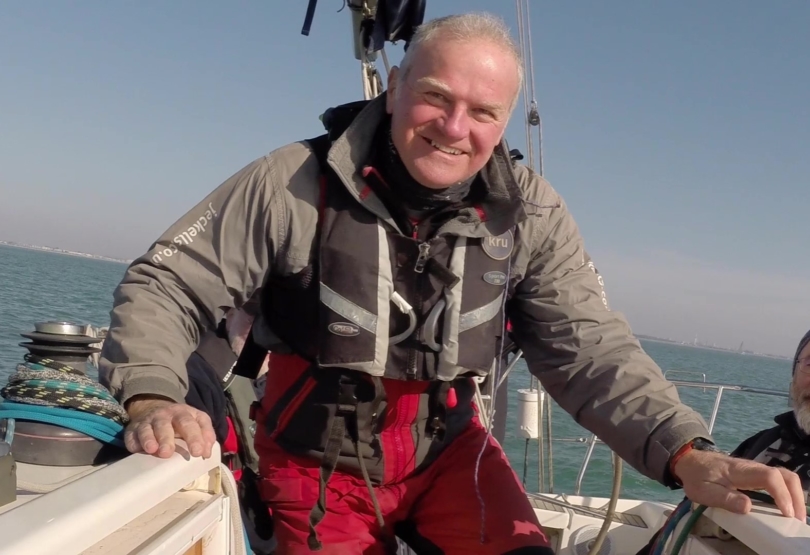 Parishioners in our diocese will get a chance to be part of a joyful and prayer-filled round-Britain sailing pilgrimage which begins on Saturday 29 April.
British sailor Russ Fairman will embark on the 2.5 months-long sailing pilgrimage in celebration of Catholic charity Stella Maris' (formerly known as Apostleship of the Sea) 100 years of service to seafarers and fishers. That service includes welfare, practical, and emotional support, pastoral care and chaplaincy services.
The sailing pilgrimage is a 2,136 nautical miles journey which will kick-off with Mass in Southampton and will circumnavigate the UK in an anti-clockwise direction. It will stop at 50 ports and holy sites along the way.
Port calls and crew change stopovers have been scheduled at Gravesend and Harwich, giving parishioners a chance to meet Russ and the crew and also join the boat as crew should they wish to.
Celebratory gatherings are also planned for at St John the Evangelist church in Gravesend on 6 and 7 May, and at Our Lady Queen of Heaven church in Dovercourt, Harwich on 8 May.
This eagerly anticipated Round Britain Sailing Pilgrimage will celebrate Stella Maris' 100 years of service to seafarers and fishers and contains many local connections.
Russ said: "Through this endeavour, we can hopefully raise further the profile of Stella Maris and the wonderful work it does in helping the People of the Sea."
Russ will be leading the pilgrimage on board the 'Mintaka', a 34ft sailing boat. He is a RYA/MCA Yacht Master (Commercially Endorsed, Cruising Instructor) with over 30 years' sailing experience.
There is excitement already building for an initiative which has captured people's imagination after it was originally planned to take place in 2020 to mark the charity's centenary. The pilgrimage offers a unique opportunity for parishioners and Stella Maris supporters across the diocese to join as crew members, and experience one leg of the journey first-hand.
People can also get involved by attending gatherings, which will provide a platform to learn more about the work of Stella Maris, meet the crew and participate in community events. This is an excellent opportunity for people to show their support for Stella Maris and further highlight the vital work that the organisation does.
The voyage is expected to be a rewarding experience for all involved. They will navigate the coastal waters of the UK, see beautiful coastal scenery and marine wildlife, and make a difference to the lives of seafarers.
Stella Maris provides a range of services to seafarers and fishers, including welfare, practical, and emotional support, pastoral care and chaplaincy services. It is the largest ship-visiting network in the world, carrying out 70,000 ship visits around the world each year. This sailing pilgrimage aims to raise awareness and funds to help continue this critical work.
For more information about the sailing pilgrimage and how to volunteer to be part of the crew, please contact the skipper Russ at [email protected] or through the website https://sailingpilgrimages.co.uk/stella-maris/
No previous sailing experience is necessary, just a reasonable level of agility and fitness. Volunteers crewing on the boat can get involved in as much or as little of the sailing operations as they wish.
For more information about the port gatherings and how to attend one of them, please contact [email protected]