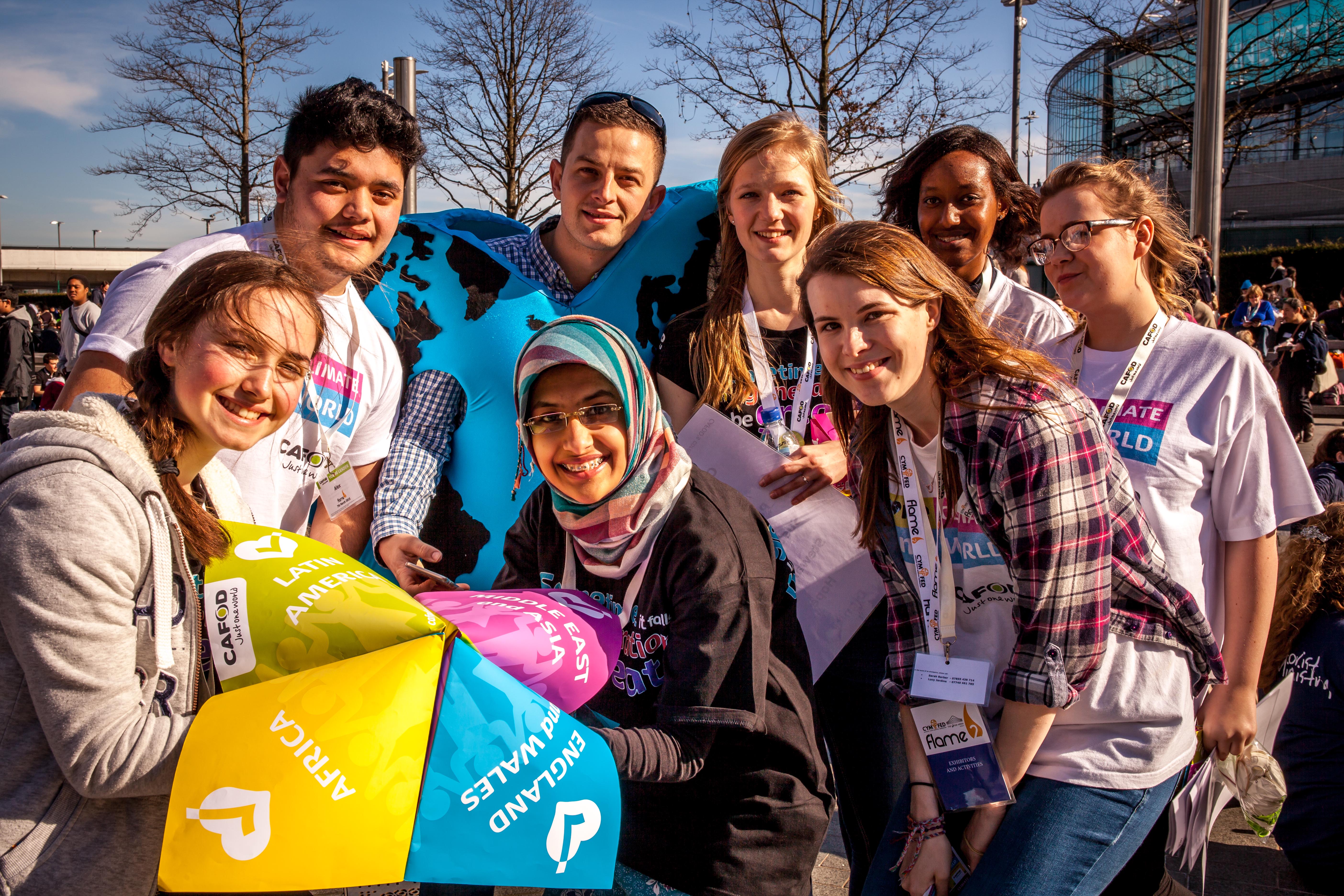 On 11 March, up to 10,000 Catholics will attend Flame 2017, a youth event at Wembley arena, and share stories of faith and hope from across the world. (Pictures above from last year's event)
Young Catholics from across the country will come together for the biggest event of its kind in the UK. The theme of the day is '10,000 reasons to hope' based on the song by Grammy-award winning singer-songwriter Matt Redman, who will be performing at the event.
Four young leaders from Brentwood Diocese, who are volunteering with aid agency CAFOD, will be attending the event and running lunchtime workshops around the themes of refugees and climate change.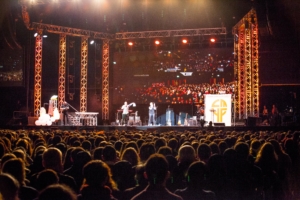 During the event, CAFOD is aiming to collect 10,000 messages of hope to send to refugees around the world. This is part of a larger campaign by the charity, who have so far received over 25,000 messages from communities across England and Wales.
CAFOD youth volunteers, Leah Fox, 19, and Ryan Wilkinson, 18, will be speaking on the day about their experiences of meeting refugees in Lebanon, in hopes of inspiring the young people to act.
"I am so excited to speak at Wembley," said Ryan, who is currently volunteering at Savio House, the Salesian retreat centre in Sheffield. "From my own personal experience, sharing messages of hope makes a massive difference and shows refugees that they are not alone."
"During these turbulent times, it is great that so many young people will be coming together for one cause," added Leah, who is currently training to be a primary school teacher. "I hope that by sharing my story I will encourage young people to take further action in solidarity with refugees."
The event, organised by the Catholic Youth Ministry Federation, will also include talks by the Archbishop of Westminster, Cardinal Nichols, Myanmar's first Cardinal Charles Bo, and Matt Redman.
Tickets are still available for the event which will take place on 11 March at the SSE arena in Wembley. Doors will open at 10am with the event expected to finish at 5:30pm.
Find out more at: cafod.org.uk/flame