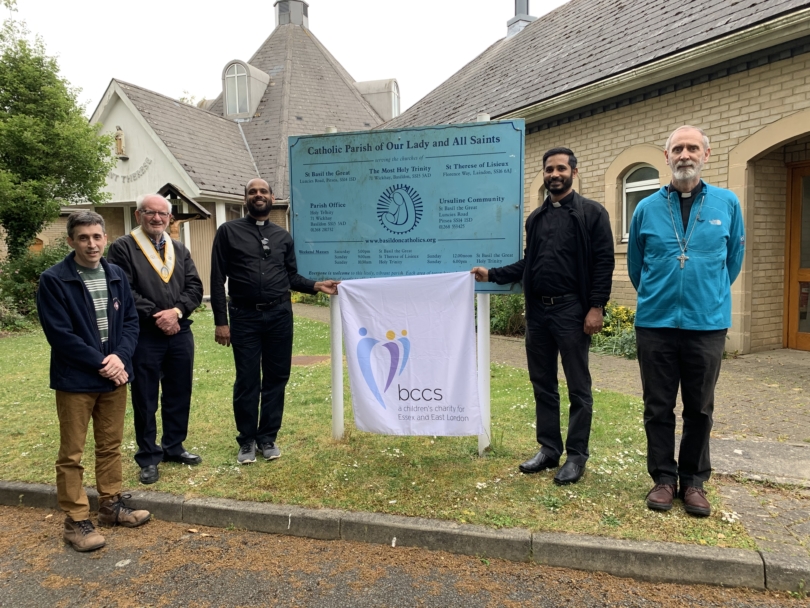 Bishop Alan Williams helped to launch the new Relay 100 event for the Brentwood Catholic Children's Society on what was a balmy Monday evening on the 9 May, walking between St Therese of Lisieux in Laindon to The Most Holy Trinity in Basildon accompanied by parish priests Fathers Sabu and Saji, and the local Knights of St Columba.
Following the launch, the other 99 legs joining churches around the Diocese will now proceed over the next two months and Relay 100 presents an ideal opportunity for the Brentwood Catholic Children's Society to be visual again amongst the parishes so that help can be available where it is needed.
Relay 100 is also a chance to help raise much needed funds to help to continue the charity's ongoing work supporting children's mental health in Essex and East London. If you would like to sponsor Bishop Alan for his efforts, then please visit the following fundraising page at https://www.justgiving.com/fundraising/relay100 and mention Bishop Alan in the comments, and if you would like to find out how to be involved then please visit https://www.bccs.org.uk/fundraising-and-events/all-events/relay-100 or contact Damian at [email protected] for more information.