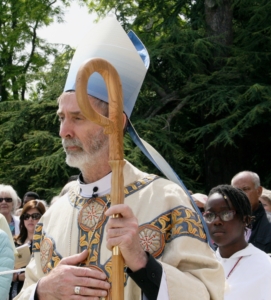 As the Dowry Tour of Our Lady of Walsingham opens in Brentwood Cathedral, listen to Bishop Alan Williams talk about his memories of Walsingham, what Catholics believe about Mary and how she can help us come closer to Christ.
The exhibition opens tonight at 6pm with Mass at 7pm. In a change to the published programme, there will be an additional 7.30pm Mass on Friday followed by adoration until 10pm. The tour concludes with Mass at 12 noon on Saturday 21 July.
If you want to visit the exhibition or attend Mass, download the pdf of times here.
Bishop Alan talks to TIm Gillett