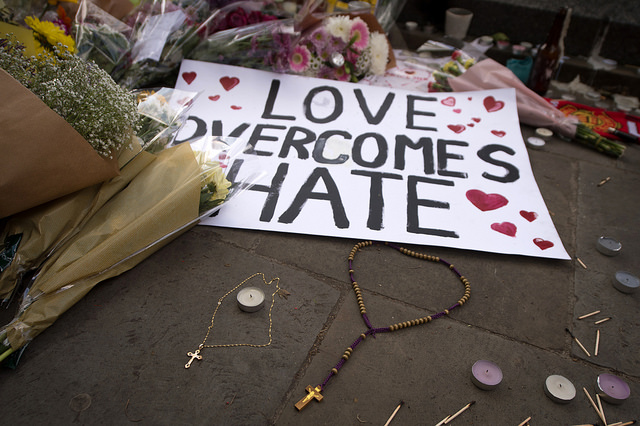 Bishop Alan Williams has asked parishes across the Diocese of Brentwood to pray at Masses this weekend for the victims and families of the Manchester Arena bombing.
Bishop Alan, who was born in Oldham, just seven miles north-east of Manchester, was shocked and horrified by the atrocity in the city and joined with the local Bishop, Rt Rev John Arnold, and Pope Francis in offering prayers and concern for all those affected.
He said: "I ask all the people of Brentwood Diocese to remember in their prayers particularly this weekend all the people of Manchester and beyond who have been caught up in the recent tragedy.  Our thoughts and prayers go out to the dead and injured, their family and friends.
"At this time it is important to stand together and always to seek love before hatred.  The response of the families of the people of Manchester has been a great witness for us all – in our turn we need to continue to support our friends in Manchester in whatever way we can."
A prayer from Manchester Anglican Diocese:
God of compassion,
you hear the cries of all who are in trouble or distress;
accept our prayers for those whose lives are affected by the bombing in Manchester;
We pray especially for those suddenly facing a future without a child, parent or loved one, 
young ones who are in deep distress, 
those who are injured, traumatised or awaiting news; 
strengthen them in their hour of need,
grant them perseverance and courage to face the future
and be to them a firm foundation on which to build their lives;
this we ask through Jesus Christ our Lord.
You can also find suggested prayers and liturgy for a tragedy on the Salford Diocesan website
Pictures © Mazur/catholicnews.org.uk from Catholic Church flickr stream