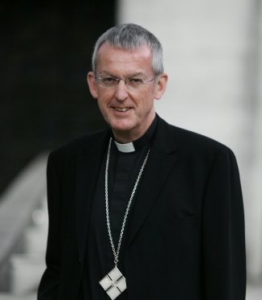 Bishop Declan Lang has called on the UK government to fulfil its responsibilities to the people of Hong Kong under the Sino-British Joint Declaration.
In a letter to the Foreign Secretary, Bishop Declan, who chairs the Catholic Bishops' Conference Department of International Affairs, said:
"Like so many others in the Catholic community, I am deeply concerned by the continuing erosion of autonomy, suppression of political freedoms, and violent response to peaceful protests taking place in breach of this treaty.
"The UK has a clear legal, moral and historical duty to safeguard fundamental freedoms in Hong Kong. Failure to do so at this critical time will not only have devastating consequences for more than seven million people living there but is also likely to have dangerous repercussions for human rights and international law more broadly."
He urged the UK government to stand in solidarity with the people of Hong Kong by "using all available diplomatic means to protect them from the serious violations of their human dignity that we are now witnessing".
Picture courtesy of Clifton Diocese