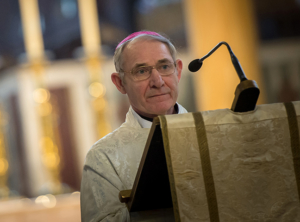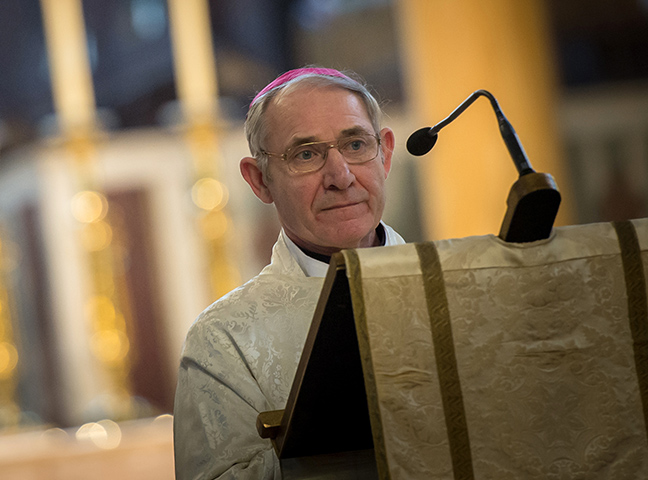 Bishop Paul McAleenan, lead Catholic Bishop on Migration and Asylum, has welcomed the Refugee Tales #28for28 campaign, which publicises the stories of those held in detention.
In the #28for28 campaign, Refugee Tales is calling on the UK Government to end the practice of indefinite detention in the UK. The campaign will release 28 tales online over 28 days, with the final tale being read in Parliament. Actors and writers including Jeremy Irons, Shobi Kapoor, Maxine Peake, and Kamila Shamsie have been filmed reading the tales of detainees and those who have worked to support them.
Using the Canterbury Tales as its model, every year Refugee Tales organises a long walk, and shares the stories of people who have been held in indefinite detention along the way. 2018 marked the third walk in solidarity, going from St Albans to Westminster, stopping at Hertford, Waltham Abbey, Chingford, and Stoke Newington. The Refugees Tales have been compiled into two books, which present the stories of those who have experienced indefinite detention.
Speaking in support of the campaign, Bishop Paul said:
"I welcome the Refugee Tales '28 tales for 28 Days', which shares the stories and experiences of people who are being indefinitely detained in the United Kingdom. These tales remind us that those held in detention are human beings whose God-given human dignity must be respected.
 "Indefinite immigration detention is a clear violation of that dignity. I call upon the government end this inhumane system and introduce a 28 day time limit."
 https://www.28for28.org/videos/the-arrivers-tale
This follows the Bishop, joining other leaders to call for a time limit on detention and his condemnation of the detention of victims of torture and human trafficking.
You can read more about #28for28 here, and learn more about Refugee Tales here, and purchase the book here