Chris Driscoll of CAFOD Brentwood writes: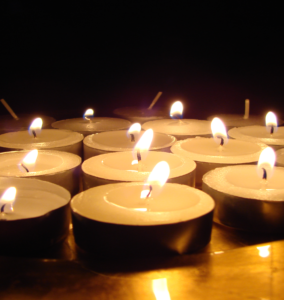 During November, the month of remembrance, we take time to pray for those who have died and give thanks for loved ones who have made a deep and lasting impression on our lives.
Over the years, CAFOD has been blessed to work alongside the kindest and most committed friends any charity could hope for. The insight, faith and strength of our founders and early supporters still shape our values and way of working today.
But one of the saddest aspects of growing older, as individuals and as an organisation, is that some of our closest friends have passed away in recent months and years. In our own diocese we have lost a number of friends who have played an inspirational and important role in our work.
Some may be familiar names to many of us, such as inspirational parish priests or parish volunteers who've organised events and rallied local support for CAFOD campaigns. Many more will be men and women who've gone about their busy lives but also quietly found time to offer love, practical support and prayers to the world's poorest and most vulnerable communities. Ordinary men and women who have made an extraordinary difference to people's lives.
So in celebration of our inspiring friends, and as a small token of our appreciation for their years of kindness and dedication, CAFOD Brentwood will be holding its third memorial Mass at Brentwood Cathedral on Thursday 17 November at 9.15am.
All are welcome to join us, whether to remember fellow CAFOD supporters or members of your own family, friends and community who've passed away. At our memorial Mass you can take precious time to remember your loved ones, knowing that you're among friends.
A book of remembrance will be presented and blessed by the celebrant at the Mass. If you would like to add a name to this list you would be very welcome, whether or not you can attend the service itself. Please get in touch with our volunteer centre at [email protected] or by calling 01277 218730 if you'd like to know more.
Refreshments will be provided in the parish hall after the service, so we hope you'll be able to stay on for a while to speak with other local CAFOD supporters and staff. It would be wonderful to see you at such a special event.