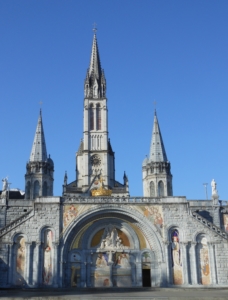 Bishop Alan Williams is leading a 500-strong Diocesan Pilgrimage in Lourdes this week, just a couple of weeks after his gruelling trip to Poland for World Youth Day. The Lourdes group is made up of 200 adult pilgrims, 50 of whom use wheelchairs, 200 young adults from the Brentwood Catholic Youth Service – who will help assisted pilgrims – the Catholic Fellowship with Fr Bob Hamill and some individual parish groups including one from Leigh on Sea. Fr Paul Keane, pilgrimage director, will be accompanied by Fr Dominic Howarth, vocations director Fr Graham Smith, Fr Mark Reilly and deacons Kevin Lyons, Michael Smith and Richard Cerson. Adrian Lowe, a seminarian going to Beda College, Rome in September, and others will be travelling with BCYS, who will also have time during the pilgrimage for their own spiritual development.
Pilgrimage co-ordinator Cathy O'Connor says the Brentwood pilgrims will have a packed itinerary. "On Monday we will celebrate an international Mass celebrating the Feast of the Assumption on the 'prairie' facing the Grotto with up to 40,000 people. The French national pilgrimage is also taking place this week so things will be very busy."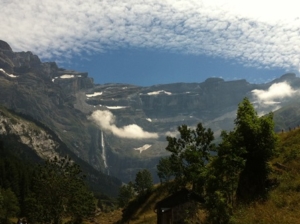 Then, she says, the pilgrims will have the opportunity to take part in Stations of the Cross, a Mass of Anointing and go to the Baths. "We will also be taking part in a torchlight Blessed Sacrament procession and have the opportunity to get out of Lourdes itself to experience the awe and wonder of the Pyrenees at the Cirque de Gavarnie. The BCYS will stage an evening entertainment for the assisted pilgrims and there will be a garden party social event for everyone at one of the hotels during the week. There will also be a service of reconciliation where as a diocese we will go through the Door of Mercy, fulfilling the requirements of the plenary indulgence."
Fr Mark Reilly, parish priest at Maldon and Burnham, has worked with Fr Paul Keane to produce the liturgies for the first time. Fr Mark is chairman of the Diocesan Liturgy Committee.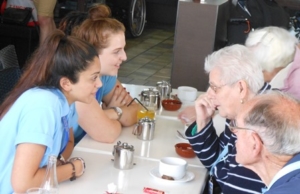 This year's pilgrimage has proved very popular, says Cathy. "Numbers have been going up steadily over the last 10 years and I was even being asked last week whether there were spaces. It was too late – we were full." Although parish priests are encouraging parishioners to attend, Cathy thinks the Jubilee Year of Mercy may have had an effect on numbers. "People have not been put off by the terrorism we have seen either," she says.
For Bishop Alan, it is a second trip to the pilgrimage site this year. "I also went with the HCPT earlier in the year," he says. "Every pilgrimage is different but, hopefully, grace-filled. And this time we will be going through the Lourdes Door of Mercy. I hope that the pilgrims will be touched by the mercy of God as they go through it and go on to be 'merciful like the Father'."