The Catholic Union and Caritas Social Action Network (CSAN) have called for children and families to be the focus of the Chancellor's Autumn Statement on Wednesday 22 November.
​The two groups have called on the Chancellor, Jeremy Hunt, to consider changes to the benefit system to help families with the cost of living. These include increasing the rate of child benefit, scrapping the two-child cap on Universal Credit and Working Tax Credits, and lifting the High Income Child Benefit Charge.
In their joint representation to the Treasury, they focus on lifting the two-child cap on benefits. The policy, introduced in 2017, limits the childcare element of Universal Credit and Working Tax Credits to the first two children. It has been strongly opposed by the Catholic Church and charities since its introduction.
The groups highlight the latest assessment of the two-child cap, published by the University of York, which found that the policy had "a negative impact on people's mental health, increasing stress and anxiety, and harming their well-being, with knock-on effects on children's opportunities and wellbeing". They also highlight first-hand experience from CSAN members, including Caritas Salford.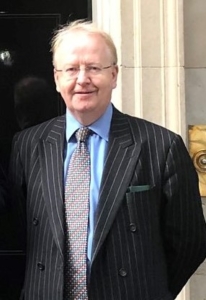 Catholic Union Director, Nigel Parker, comments: "The increase in the cost of living has stress tested our benefits system, and it has been found wanting for many families. The impact of decisions made over the past 10 years are beginning to be seen first-hand, especially in relation to support for children. At a time when so many families are struggling, it is important that the Church continues to speak out on policies such as the two-child cap. We are pleased to have made this joint submission with CSAN as we continue our work to make the tax and benefit system fairer for families."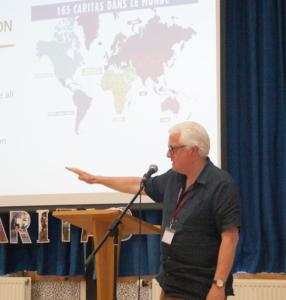 CSAN Chief Executive, Raymond Friel OBE, comments: "At a time of growing economic strain on families, Caritas Social Action Network and the Catholic Union of Great Britain, in line with the Catholic Bishop's Conference of England and Wales Department of Social Justice's statement on the Cost of Living crisis in Autumn 2022, are steadfast in our commitment to advocating for vulnerable children and families. Through our joint submission, we call on the Chancellor to keep children and families at the forefront of the Autumn Statement 2023, urging the government to lift the two-child cap and implement fairer benefit systems that will work to alleviate child poverty and help families to flourish in this time of crisis."
Picture of children courtesy of CSAN