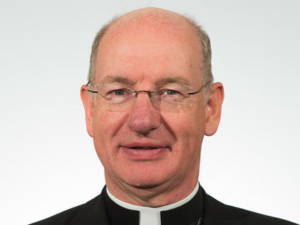 The Rt Rev Richard Moth – the lead Bishop for prisons at the Catholic Bishops' Conference – has welcomed the announcement of prison reform legislation in the Queen's Speech.  
"This is a remarkable opportunity to place reform and redemption at the heart of our prisons. It is only through a properly resourced system focussed on genuinely helping people to turn their lives around that we will create a safer and more civilised society," he said. 
"The Church has a strong practical contribution to make. Our chaplains work in every prison throughout England and Wales, and are often at the forefront of supporting prisoners in their rehabilitation.
"I have found recent conversations with the Minister for Prisons and his staff extremely helpful, and look forward to working alongside the government in the months ahead."   
Responding to the announcement of new counter-extremism legislation, a spokesperson for the Conference said:
"The forthcoming counter-extremism legislation must be produced with diligence and careful consideration. It is vital that measures to keep the public safe do not inadvertently curtail free speech or alienate communities. The best way in which to undermine extremist beliefs will always be through the promotion of effective integration."