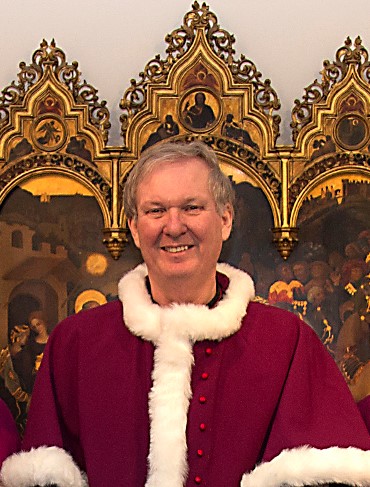 Canon Patrick Sammon, parish priest of Our Lady of Lourdes, Wanstead, died this afternoon at Whipps Cross Hospital.  Bishop Alan Williams sm said: "Fr Pat was a much loved priest who had quietly suffered with health issues for some years and he will be missed by clergy and lay-people alike.  Of your charity please do remember him in your prayers and Masses. "
The Requiem Mass for Fr Pat will be celebrated at Our Lady of Lourdes, Wanstead at 11.30 am on Thursday 29 September.  His body will be received into the church at 7 pm on Wednesday 28 September.
A native of Co. Mayo, Fr Pat was born on 23 August 1948. He was educated for the priesthood at Melleray Abbey, Co Waterford and St Peter's College, Wexford.  He was ordained on 12 June 1973.
He was Assistant Priest at Brentwood Cathedral pro-tem (1973); Collier Row (1973-1977); East Ham (1977-1979); SS Peter & Paul, Ilford (1979-1980); Braintree (1980-1981). Meanwhile, in 1979 he was appointed as Diocesan Youth Officer, a position which became full time in 1981. He resided at the Convent of Mercy, Wanstead (1981-1983) and Walsingham House, Chingford (1983-1987). Moreover, in 1983 he was appointed Diocesan Director of Vocations. In 1987 he relinquished his role as Diocesan Youth Officer and was appointed as Parish Priest of Becontree. In 1990 he relinquished the post of Diocesan Director of Vocations and was appointed as Parish Priest of Billericay (1990-1997) and thereafter of Our Lady & St George, Walthamstow (1997-1999), and Wanstead (appointed in 2000). He served as Chairman of the Diocesan Child Protection Commission from 1999-2004; a Trustee of the Diocese and as a member of the Finance Board from 2001-2022 and Chaired the Finance Board from 2005-2022. In 2015 he was appointed a Canon of the Chapter and Provost.
May he rest in peace.