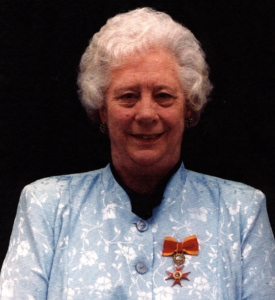 Mrs Clare Frances Pearce RIP
Please pray for the repose of the soul of Mrs Clare Frances Pearce who died on the Feast of the Holy Rosary last month.
Clare worked for the Diocese of Brentwood for many years, firstly as Assistant to Marianne O'Sullivan in the Finance and Covenant Office. She then transferred to the Chancery/Tribunal Office at Grove Crescent, South Woodford, in 1975. Under Mgr Michael Corley's tutoring,  she was involved in the work of the Chancery at all levels.
She became Chancery/Tribunal Secretary in 1978, moving from South Woodford to Cathedral House, Brentwood, when the diocesan offices were transferred in 1983. Her job title changed to that of Tribunal Administrator/Chancery Secretary in 1996.
She became a member of the Canon Law Society of Great Britain and Ireland in 1998, and before long took on the role of Administrative Secretary for the Society and joined the committee.
In 2000, in recognition of her outstanding commitment and service to the Diocese of Brentwood and her administrative services on behalf of the Canon Law Society, she was awarded the Papal honour of Dame of St. Gregory the Great.
Clare was a highly respected and key member of Cathedral House staff and was often referred to as 'Mother of Cathedral House'. She had a natural empathy with people and was always concerned to help and support others, and continued in this manner until she retired in 2002 aged 70.