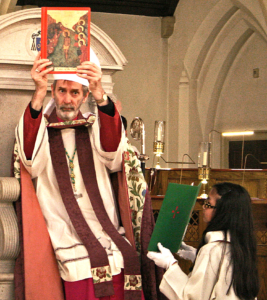 At this year's Rite of Election on Sunday 5th March, 220 people from 38 parishes across the Diocese will make a commitment to join the Catholic Church. Their journey began with a Rite of Christian Initiation for Adults (RCIA) programme in their individual parishes and will come to fruition at the Easter Vigil.
The Rite of Election will take place at 3pm at St Antony's, Forest Gate and those taking part will be supported by their priests, sponsors, families and friends. Bishop Alan Williams sm will receive the Book of the Elect, signed by the new entrants, from Vicar General Mgr Kevin Hale during the service. Then the parish groups will be introduced to the Bishop by those who have guided them through the RCIA journey, so that he can personally welcome each individual.
The Rite of Election usually takes place in Brentwood Cathedral but this year, due to renovation work at Brentwood, it is being staged in the magnificent church of St Antony of Padua. St Antony's will also host the annual Migrants Mass in honour of Joseph the Worker on 20th May, which celebrates the contributions made by the many diverse communities in the three London dioceses. The parish is cared for by the Community of St John and the parish priest is Fr John Jesus Moloney.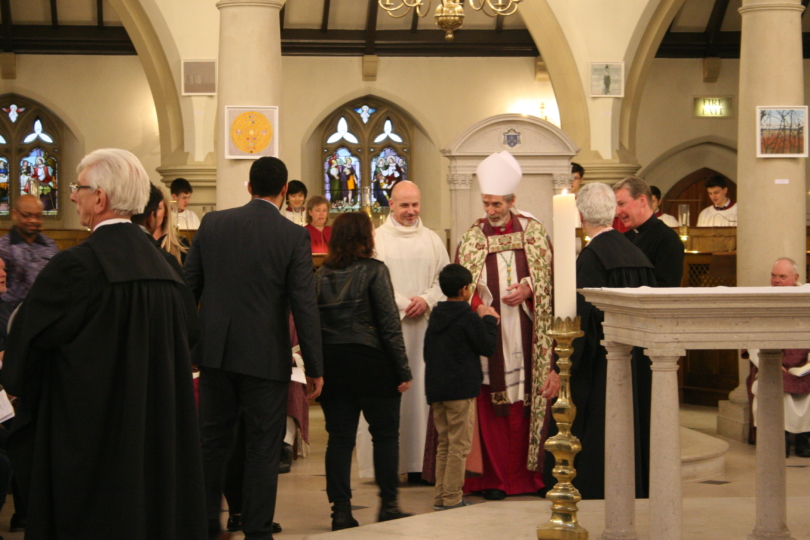 (Pictures show previous year's Rite)
For more information about the Rite of Christian Initiation of Adults (RCIA) please see: www.rcia.org.uk
Those who are interested in becoming a Catholic and have questions to ask can also contact the Catholic Enquiry Office on tel: 020 7901 4863; email: [email protected] website: www.catholicfaith.org.uk/