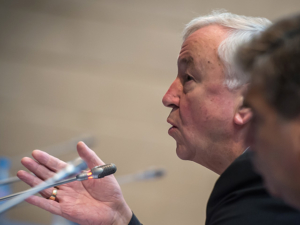 Cardinal Vincent Nichols, Archbishop of Westminster and President of the Bishops' Conference of England and Wales:
"A great tradition of the United Kingdom is to respect the will of the people, expressed at the ballot box. Now we set out on a new course that will be demanding on all.
"Our prayer is that all will work in this task with respect and civility, despite deep differences of opinion. We pray that in this process the most vulnerable will be supported and protected, especially those who are easy targets for unscrupulous employees and human traffickers.
"We pray that our nations will build on our finest traditions of generosity, of welcome for the stranger and shelter for the needy.
"We now must work hard to show ourselves to be good neighbours and resolute contributors in joint international efforts to tackle the critical problems our world today."