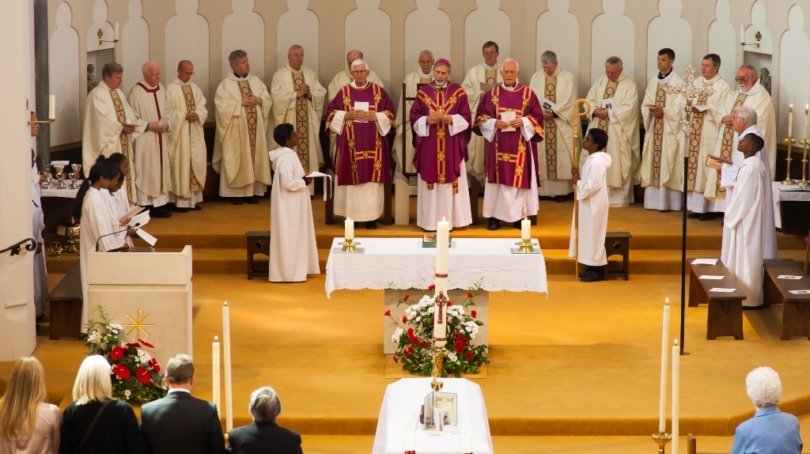 Fr Gerard Butcher's body was received into SS Peter & Paul's Church, Ilford on Sunday 25 June at 7 pm. His Requiem Mass was celebrated by Bishop Alan on Monday 26 June at 11 am and followed by burial at St Patrick's Cemetery.
Fr Gerry was born in Derry, Northern Ireland, on 28 January 1932. He trained for the priesthood at Wonersh from 1963-1969 and was ordained on 12 July 1969. He served the diocese as an Assistant Priest at: Tilbury (1969-1970); Canning Town (1970-1971); St Patrick, Walthamstow (1971-1975) and Hainault (1975-1981).
From 1981-1994 he resided with his sister in Ilford and undertook supply work. Although he retired in 1994, he continued to live in Ilford and to undertake a limited amount of supplies, especially for Father Gerard Hughes at Gidea Park. In 2016 he took up residence at Nazareth House, Southend-on-Sea.