It seems particularly ironic that in International Refugee Week, a rescue ship full of desperate people was refused entry to Italy and refugee children on the US border were separated from their parents and incarcerated. Closer to home, many are still in limbo across the Channel and, although we hear far less about them since the demolition of the Calais Jungle, they are suffering too. In Calais and Dunkirk, refugees are harassed by police, who continually move them on, slash their tents and subject them to pepper spray. A new tactic is to confiscate one shoe and cut the other so that it cannot be fastened.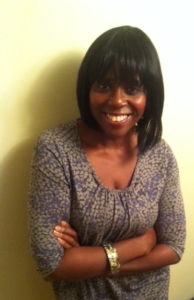 Mary Stretch, a former French teacher who is a member of the Brentwood Cathedral parish, has visited Dunkirk and seen all this first hand. She says: "Just 60 miles from where we are there are people living wild, living rough without ready access to water, with some even suffering from trench foot."  She says the French CRS police have been systematically destroying the refugees' tents and treating them badly, so much so that a UN special reporter has protested about the inhumane conditions and the brutality of the CRS. "These are people in need, desperately trying to be reunited with their families in the UK and unable or unwilling to return to countries they have escaped from, to bitter wars, persecution or poverty."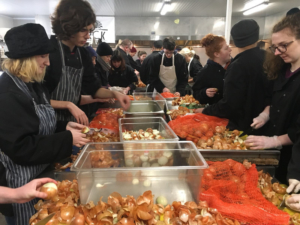 But beyond donating clothing and sleeping bags, what can sympathisers do to help? Well, inspired by what she has seen, Mary has set up a new venture called Calais Light that offers volunteers an easy way to give some practical aid. Mary is passionate about the project, which organises regular weekend convoy trips to the Refugee Community Kitchen, booking travel, accommodation in a hostel and meals out. "People who would go to Marbella in a heartbeat don't feel confident about going to Calais," she says. "So we offer an easy and robust process to help them overcome their fear."
The Refugee Community Kitchen is manned by volunteers from Help Refugees UK and prepares 2,700 hot meals for refugees in Calais and Dunkirk every day. The organisation's motto is 'Feeding without Judging' and it is desperately in need of manpower to help prepare the food. "It needs bodies over donations," says Mary. "So we fix it for people to go in a group and donate a weekend of their time – at a cost of about £75. Young and old, all are welcome – you can work at your own pace. Actually getting your hands dirty and helping real people is very rewarding."
The convoys leave Brentwood Cathedral car park at 12pm prompt on Friday and return around 8pm Sunday evening, times designed to enable working people to take part. Says Mary: "We book everything and share cars. If you have a car – we'd love to have you because that's what we need: drivers!"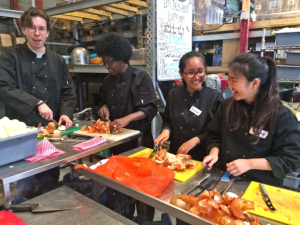 So far six or seven groups have made the journey – and found them very rewarding. Cat Tierney left her baby with Granny so that she could make the trip. She says: "The atmosphere and the music in the kitchen was brilliant – it is hard work but very upbeat. And there is no hierarchical structure so you can work at your own pace." But she adds: "It was quite humbling on one level – you are helping to feed these refugees for the day that you are there but you can't fix the situation. I was asked to help with the food distribution and, although I knew there would be children, I wasn't expecting the harsh reality of their situation and how little control they have in their lives. I was giving out salad – and that gave them their only opportunity to make a choice."
Many simply walk all day, having nothing else to do, she says. "They are not culturally together as a group and have lost all structure and community in their lives."
Cat plans to return in August with friend Gemma who has been a number of times now. Straight after her first trip with Calais Light, Gemma drove back to Nottingham and collected a car load of supplies from her friends. Three days later she was back in Calais, working with the team in the Warehouse.
This is the kind of response Mary hopes to foster with Calais Light. "Once people see how easy it is, I hope the initiative will mushroom as others set up their own trips. The next convoy from Brentwood is scheduled for 29 June."
And for those unable to go to Calais, there are other ways to help. You could hold a fund-raiser locally, collect clothing and toiletries, or donate food or money to Help Refugees UK, Refugee Community Kitchen or to Calais Light.
The Cathedral parish also collects donations for the Calais refugees which are delivered once or twice a month. Organiser Carmen Blackett has recently been putting together 'party bags' for children filled with chocolate, crisps, sweets, oranges, apples and juices. She also delivers much needed toiletries, especially toothpaste and toothbrushes, socks, soaps, cereal bars and dried fruit.
In the longer term, the Cathedral parish is considering a much bigger project – sponsoring a family as part of the UK Government Community Sponsorship scheme.
For more information go to www.cathedral-brentwood.org and search for 'refugees'. Mary Stretch is happy to talk to groups about the Calais Light project so please contact her on [email protected]. She is also a home assessor for Refugees at Home, a UK based charity aiming to connect those with a spare room in their home with asylum seekers and refugees in need of temporary accommodation. https://www.refugeesathome.org/