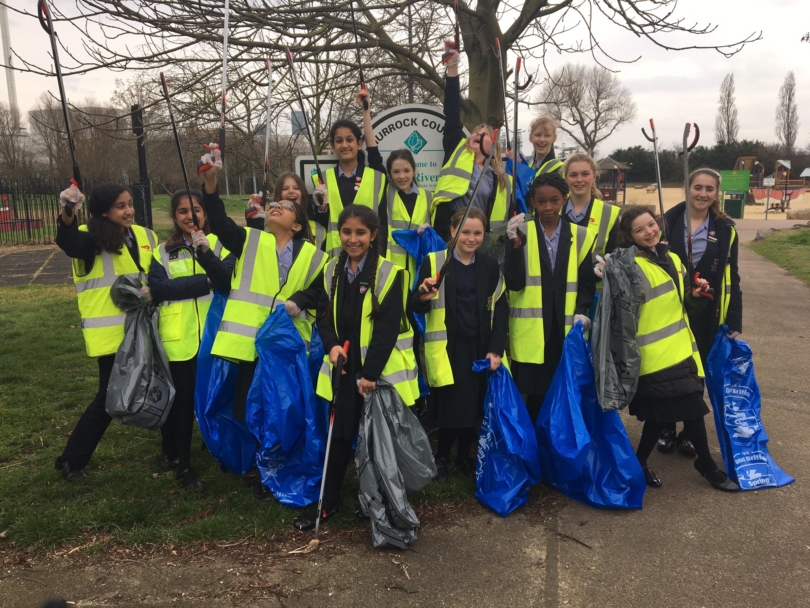 Friday 3rd March saw 14 members of Grays Convent's Eco Club take part in the Great British Spring Clean Event. Armed with litter pickers, gloves and collection sacks lent by Thurrock Council, the girls headed out to Grays Beach to begin their one hour litter pick.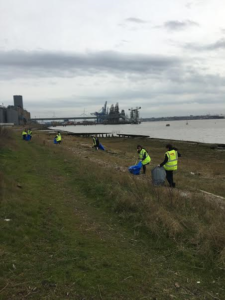 From crisp packets, cans and bottles to broken buckets, the girls collected everything, soon filling their collection bags. After cleaning up the park, they hit Grays Beach with admirable eagerness.
When the hour was up, the full bags were placed near the entrance of the park ready for the free collection offered by Thurrock Council.
Mrs Goddard, head of Eco Club, said: "The girls were a credit to the school: the weather was not the best but that didn't stop them! They wanted to carry on but we had to get back to school. They have a great enthusiasm to help the community and are on the lookout for more community-helping trips."