In the next few weeks people are invited to two interesting events at Christ the Eternal High Priest, Gidea Park.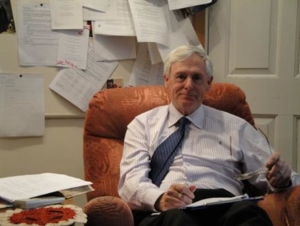 On Saturday 23 November Jesuit Fr Nicholas King will give a day of reflection on the readings of the Advent season and help us prepare for this important season and for Christmas. The day will begin at 10.30am with coffee and end by 3pm. Please bring a packed lunch.  Please book your place by emailing the parish [email protected] or by phone 01708 449914.
At 7 pm on Tuesday 26 November Palestinian speaker Heba Zaphiriou-Zarifi will come to tell us about the difficult life situation of the Palestinian people. The parish already supports Caritas Jerusalem, which works in the West Bank and in Gaza, but we want to know more about the problems faced in these areas. A light Middle Eastern supper will be provided. If you wish to come, please book for catering purposes by email  to [email protected] or by phone 01708 449914.
Fr Adrian Graffy, parish priest of Gidea Park, said: "We would like to extend a warm invitation to people outside the parish to come to either or both of these events. There is a connection between the two days: the birth of Jesus took place in Bethlehem in the West Bank, and we are invited in our own day to help people there."