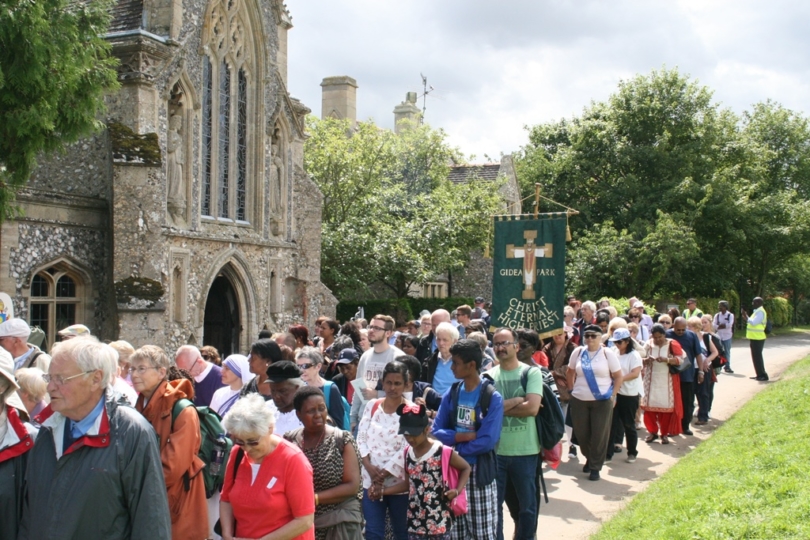 After a gap of three years, the Diocesan Pilgrimage to Walsingham will once again take place this  year – on 28 May 2022.
Join Bishop Alan and other parishes around the Diocese of Brentwood in Walsingham as we celebrate the Year of the Family, 'Hearing and Doing the Word of God'.
Pilgrims will celebrate Mass at the Basilica before enjoying their picnic lunches there, then will walk the Holy Mile to the grounds of Walsingham Abbey to celebrate Vespers and Benediction on the site of the Holy House.
The pilgrimage is organised by Fr Daniel Kelly, through a network of parish representatives, and he is delighted that it can once more take place.
"I am working with the Diocesan Marriage and Family Life Commission to make the pilgrimage more family friendly: a parent and baby room will be available; there will be children's activities and an opportunity for family prayer before Mass and during the lunch period; and parents with buggies that will not manage the terrain of the Holy Mile will be able to travel to the village in the mobility coaches."
"If you would like to come please contact your parish or parish partnership representative, who will coordinate numbers and coaches."