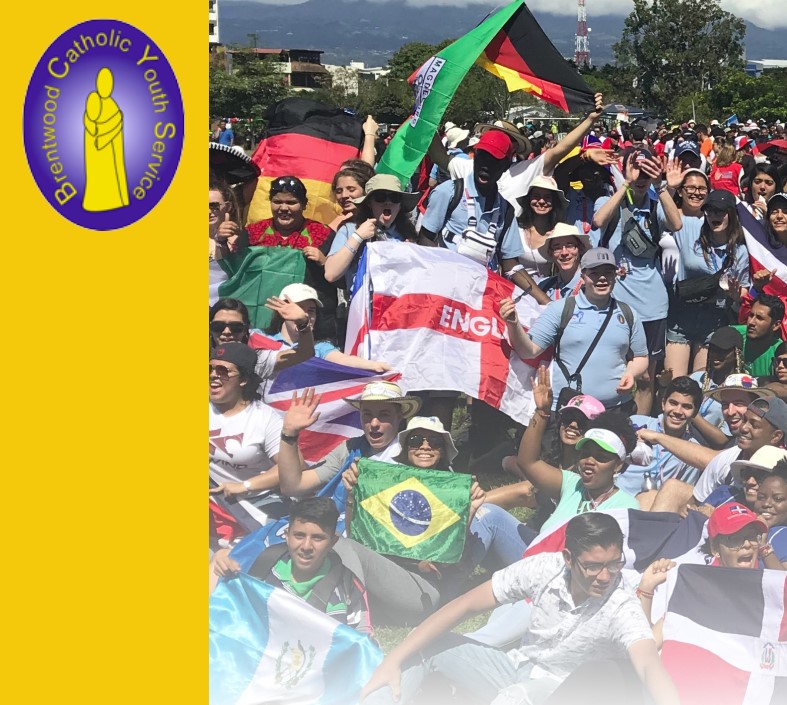 This week sees a meeting for young adults interested in travelling to World Youth Day next year as young leaders with the Brentwood Catholic Youth Service. "We have been looking for around 40 young people aged 17-27 in August 2023 who belong to a Catholic parish or school in the Diocese and are committed to discovering more about their Catholic faith. They must be able to walk 10-15km with the group and have potential as a young leader," says Fr Dominic Howarth.
The WYD event will be attended by the Pope and will take place from 26 July to 9 August. It will draw many young people from around the world. BCYS has been accompanying young people and adults travelling to World Youth Days since 2005.
Those who opt to become young leaders must commit to attend formation sessions (online or in-person) and fundraise over the year, helped by their parish or school/university.
Their preparation will involve a deep dive into Pope Francis' letter to young people, Christus Vivit, sessions on teambuilding and leadership skills and the challenges and joys of a life of prayer; an afternoon conversation with Bishop Alan; fundraising tips and hints and input from Oxford graduates, Youth Alpha, Caritas, as well as participation in the Flame Congress at Wembley Arena, Saturday 4 March 2023.
"World Youth Day is a truly amazing adventure and next year will take us to Porto and Lisbon for an unforgettable fortnight, with about two million young people from across the world, together with the Pope. Part of the trip will involve staying with Portuguese families, and there will also be walking, crowds, heat, joy, energy, vibrancy and fun, all wrapped in a vision of the young Church as you have never seen it before," says Fr Dominic.
"There are a few places left across Essex and East London, so if you are interested sign up by emailing: [email protected]. We will ask for a nomination from your parish, chaplaincy, or school. The first meeting will be in-person at St Edward the Confessor, Romford, or via Zoom on Wednesday 14 September, 7-8.30pm. The meeting does not mean a definite commitment so feel free to come along to find out more and hear from people who have been to previous World Youth Days in Sydney, Poland, Madrid and Panama."
Find out more at https://bcys.net/events/wyd23/