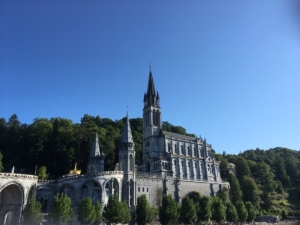 Bishop Alan has written to parishes to say that the Diocesan Pilgrimage to Lourdes will not take place again this year. "Sadly, there remain too many unknowns and too many worrying issues to attempt a pilgrimage," he said. "For those parishes able to take up the Annual Lourdes Collection this year all received monies will be sent directly to Lourdes for the upkeep of the Shrine."
This follows the announcement that the Diocesan Pilgrimage to Walsingham will take place virtually on Saturday 29 May. Bishop Alan is hoping to travel to Walsingham where a Mass will be live-streamed – more details will be given nearer the time.
Plans are also in the pipeline for a virtual experience of Lourdes, similar to last year's online pilgrimage, which was very well received across the diocese.
Meanwhile a livestream Mass for the Feast of Our Lady of Lourdes, World Day of Prayer for the Sick is to take place on Thursday 11 February at 7pm. This Mass, from St Edward the Confessor, Romford, will be celebrated especially for those who would have been due to travel with HCPT and Diocesan pilgrimages this year.  Says Fr Dominic Howarth, parish priest at Romford: "At a time of pandemic, the graces and prayers of Lourdes seem especially important, and all are welcome online. Music, from young musicians of the Brentwood Catholic Youth Service, will include songs and hymns familiar from Lourdes."
YouTube link: https://youtu.be/2Rl1GCArdQM
He added: "Please do keep all those who work in Lourdes in your prayers – for the people who work at the Shrine, the hoteliers and café owners, and for the whole town of Lourdes, this remains a very difficult time. Each year in February the Diocese takes a collection to support the pilgrimage, and especially to enable participation by those who are ill but have limited funds; this year money raised from the collection will go directly to the Shrine in Lourdes, to help ease some of their financial troubles."
He and the new Director of Youth Claire Bailey are also concerned about the many Brentwood young people who have now missed out on the experience of Lourdes. "Those in current Year 10 and 11 have not had the chance to go to Lourdes, and few of those in Confirmation groups in 2020 and 2021 will have experienced a retreat with the Walsingham House Team. This means there are hundreds of young people with no experience of the BCYS. We will be doing all that we can to offer opportunities in the months ahead, beginning with the sponsored sleepout on 26/27 March (https://bcys.net/events/sleepout2021/) in addition to the regular input on Instagram from the Walsingham House Team, with sustaining "quotes of hope" during Lent."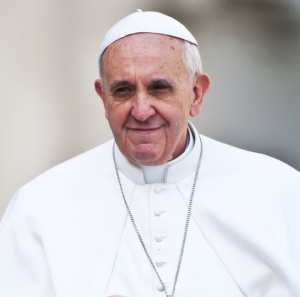 Pope Francis, meanwhile, has written a message for the World Day of Prayer for the Sick, drawing his theme from the Gospel passage in which Jesus criticises the hypocrisy of those who fail to practise what they preach (cf. Mt 23:1-12). He says: "When our faith is reduced to empty words, unconcerned with the lives and needs of others, the creed we profess proves inconsistent with the life we lead. The danger is real. That is why Jesus uses strong language about the peril of falling into self-idolatry. He tells us: 'You have but one teacher and you are all brothers' (v. 8)."
Pope Francis adds: "Before the needs of our brothers and sisters, Jesus asks us to respond in a way completely contrary to such hypocrisy. He asks us to stop and listen, to establish a direct and personal relationship with others, to feel empathy and compassion, and to let their suffering become our own as we seek to serve them (cf. Lk 10:30-35)."
Pope Francis goes on to talk about the pandemic, praising the "precious balm" that is the "the dedication and generosity of healthcare personnel, volunteers, support staff, priests, men and women religious, all of whom have helped, treated, comforted and served so many of the sick and their families with professionalism, self-giving, responsibility and love of neighbour".
Read the full message: 1.21 Message of the Holy Father – World Day of Prayer for the Sick 2021[41474]